New executive body of MQI Denmark takes oath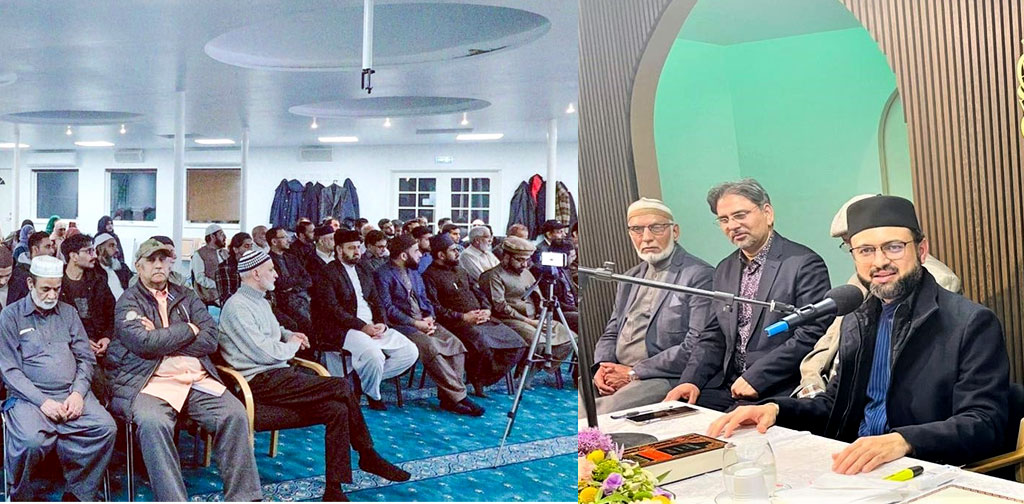 A new executive body of MQI Denmark has been set up. The oath-taking ceremony of the new body was held here in which Dr Hassan Mohi-ud-Din Qadri, Chairman MQI Supreme Council, Zill-e-Hassan, President MQI Europe and Dr Irfan, President of MQI Denmark chapter participated as the guests of honour.
Congratulating the office-holders of the body, Dr Hassan Mohi-ud-Din Qadri said that the elimination of sectarianism has been the pivot of the efforts of MQI. He said that Mosques are the centers of education and training in addition to being places of worship. He said that the Prophet's Mosque has the distinct honour of being the first university of the Islamic world.
Dr Hassan Mohi-ud-Din Qadri further said that we should revive the multifaceted role of the mosques as the places of spiritualism, moral training and learning. He said that MQI has launched a mega project in this regard. He said that renovation of Jamy Shaykh-ul-Islam has been carried out as a link in the same chain. He said that the state-of-the-art mosque has been established in the premises of Minhaj University Lahore, whereas renovation work of Jamia al-Minhaj Town Town continues.
Chairman Supreme Council said that the only way for the restoration of the lost glory of the Muslim world lies in acquiring knowledge and research. He said that as long as Muslims remained immersed in generating knowledge and research, they remained at the core of many inventions and discoveries. He said if Muslims start treading the path of their ancestors today, Allah Almighty will open up the doors of progress.