Denmark: Religious scholars hold a meeting with Dr Hassan Mohi-ul-Din Qadri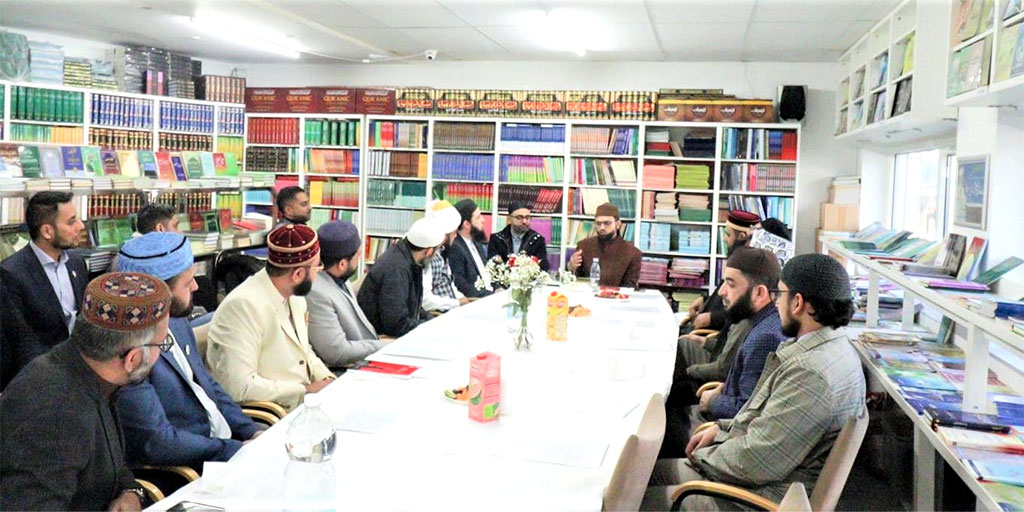 Talking to religious scholars, Chairman MQI Supreme Council Dr Hassan Mohi-ud-Din Qadri said that educated society paves the way for national progress and makes us get along with the demands of our age. He asked the religious scholars to guide the people with respect to the Islamic injunctions in a changing world. He said that the Holy Quran describes Muslims as having moderate behaviour.
Dr Hassan Mohi-ud-Din Qadri said that educating the children is the prophetic sunnah and our religious seminaries are the source of this education. He said that religious scholars have heavy responsibility on their shoulders to promote an attitude of moderation and positivity in society. He said that they also need to focus on character building of the youth.
Chairman Supreme Council gifted Shaykh-ul-Islam's book "A Real Sketch of the Holy Prophet (PBUH)" to the religious scholars. The delegation of Ulema who called on him included Dr Muhammad Idrees Al-Azhari, Prof Muhammad Saeed Ahmad Chishti, Allama Hafiz Nafees Ahmad, Allama Majid Khan, Allama Qari Ismail Taunsvi, Allama Imtiaz Ali, Allama Hafiz Muhammad Ishtiaq Al-Azhari, Hafiz Aftab Ahmad Ranjha, Allama Hafiz Ateeq Hazarvi, Allama Hafiz Zaheer Ahmad, Allama Muhammad Ibrar Zafar, Qari Muhammad Nadeem Ahmad, and Hamza Yusuf.
Dr Irfan Zahoor, president of MQI Denmark, was also present on the occasion.