Dr Hassan Mohi-ud-Din Qadri visits MQI Center Milan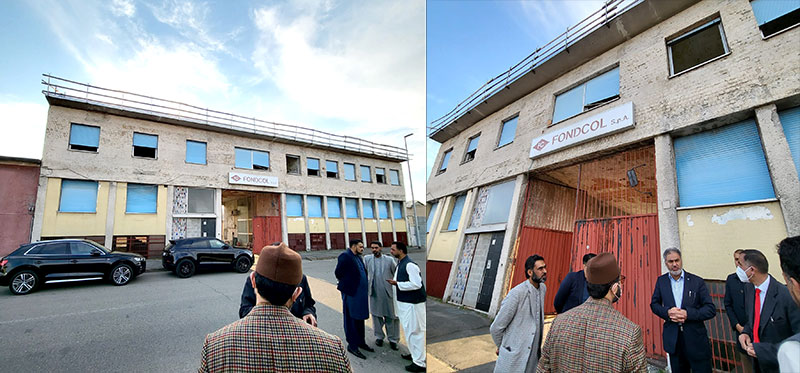 Chairman MQI Supreme Council Dr Hassan Mohi-ud-Din Qadri visited the new Islamic Center of MQI in Milan. He was told on the occasion that the renovation work for the building of the new center will begin soon.
In his chat, Dr Hassan Mohi-ud-Din Qadri said that the Islamic Center would play its role in promoting the Islamic message of peace, interfaith dialogue and harmony. He said that it would bring people of different communities together for a cordial interaction and dialogue besides being a seat of learning in religious sciences.
Dr Hassan Mohi-ud-Din Qadri congratulated the office-holders, workers and associates of MQI Milan and lauded their commitment. He was accompanied by Ijaz Yousaf Awan, Syed Ghulam Mustafa Mash'hadi, Mian Imran-ul-Haq, Dr Chan Naseeb, Sarmad Javed Warraich, Raja Sajid Habib, Faisal Tarar, and Faiz Aalam Qadri during the visit.