Italy: The Holy Prophet's (pbuh) life offers a lesson in moderation: Dr Hassan Mohi-ud-Din Qadri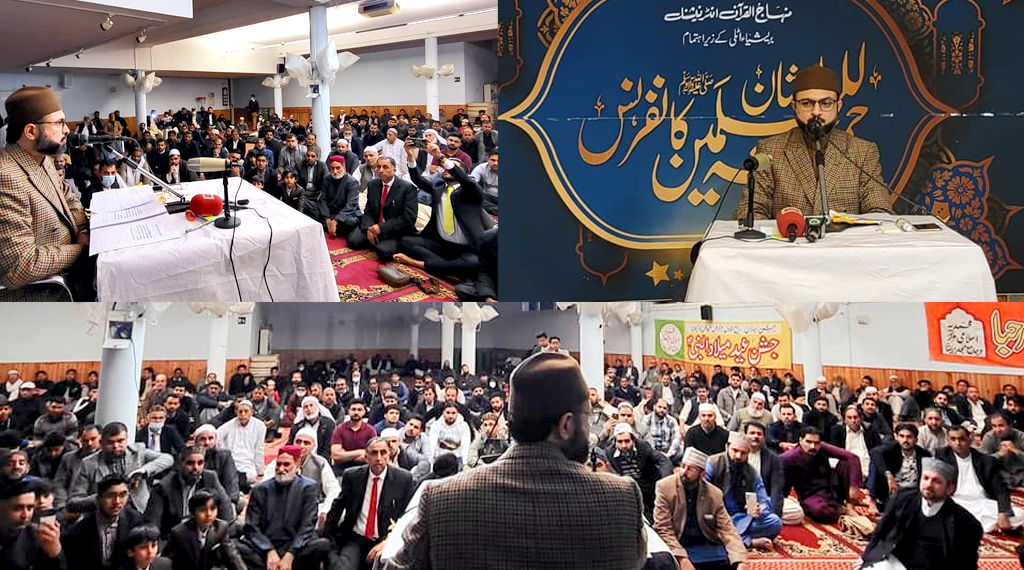 Addressing a "Rahmatun-lil-Alameen (pbuh) Conference" in Brescia, Italy, Chairman MQI Supreme Council Dr Hassan Mohi-ud-Din Qadri has said that the person of the Holy Prophet (Peace be upon him) is such an embodiment of excellent morality whose parallel cannot be found anywhere in the world. He (pbuh) exercised moderation and taught his followers to be moderate and balanced in their worship, and conduct in life. He said that the life of the beloved Prophet of Allah (pbuh) offers an abiding lesson in moderation not only in worldly matters but also those related to worship. He (pbuh) had mercy and affection for all.
Dr Hassan Mohi-ud-Din Qadri said that Shaykh-ul-Islam Dr Muhammad Tahir-ul-Qadri has promoted the love of the Holy Prophet (pbuh) through his speeches and books. He said that if we want to overcome the challenges and reform our lives, we should study the Seerah of the Holy Prophet (pbuh) and act upon his teachings in our lives.
Allama Ghulam Mustafa Mash'hadi conducted the proceedings of the programme. Hafiz Gulzar Ahmad recited the verses from the Glorious Quran to start the proceedings of the conference, whereas Jahanzeb Mittho, Usman Zeb, Master Liaqat, Haji Aurengzeb, Shazal Gull, Syed Hassan Mustafa Mash'hadi and Hafiz Ishtiaq had the honour to recite Naat.
Among the people who attended the conference included Ijaz Yousaf Awan, Syed Ghulam Mustafa Mash'hadi, Allama Mukhtar Ahmad Qadri, Mian Imran-ul-Haq, Dr Chan Naseeb, Ch Iqbal Warraich, Sarmar Javed Warriach, Raja Sajid Habib, Allama Kashif Ahmad, Faiz Alam Qadri, Faisal Tarar, Mian Muhammad Ashraf, Saifullah Tarar, Aamir Sajjad, Ch Tariq, Sufi Umer Hayat, Sheikh Umer Muhammad Afzal, Dr Touseef Ahmad, Allama Maqsood Ahmad, Abdul Qadir Dervesh, Qari Mushtaq Ahmad, Muhammad Hussain Sultani, Allama Waqar Ahmad, Umer Naeem Jora, Usman Altaf, and Ch Riaz.