UK: Shaykh-ul-Islam explains MQI's contributions for youth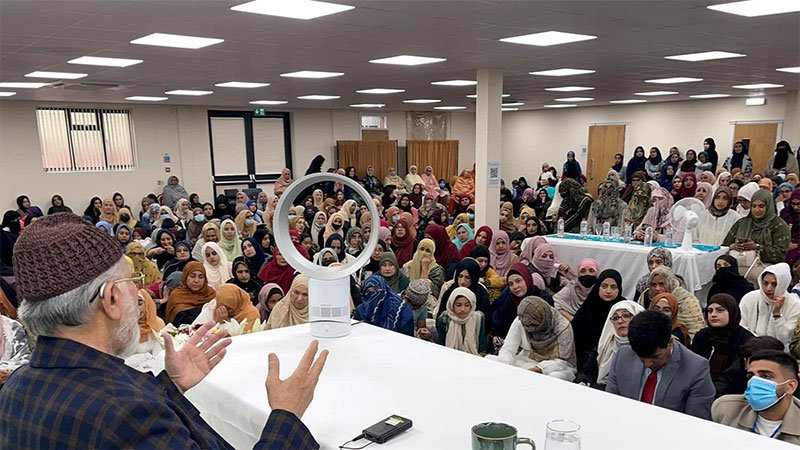 Shaykh-ul-Islam Dr Muhammad Tahir-ul-Qadri met with members of MQI from across the region in Walsall in a session organized by MQI (UK) Midlands Zone.
In his talk, Shaykh-ul-Islam emphasized upon focusing and nurturing the future generations to distinguish between being faithful and righteous and being influenced and led astray. While mentioning about technological advancements of the present times, he highlighted the importance of being connected to core religious values through spiritual enlightenment.
Shaykh-ul-Islam said that in the midst of secular and religious extremes, MQI is presenting a mid way for youth and the future generations. While explaining further he said that, "we have experienced technological advancement and have undergone spiritual loss, simultaneously. My aim is to help the young generation regain the spiritual loss while equally benefiting from the global advancements in every walk of life."
While concluding his talk, Dr Tahir-ul-Qadri gave very beautiful advice and said, "Save yourselves from short-sightedness and narrow mindedness. These give birth to extremist thoughts and actions. Have a big heart and look positively at one another. Always hold a good opinion (Husn e Zann) for your friends and family."
Shaykh-ul-Islam was accompanied by Shaykh Hammad Mustafa Al-Madani Al-Qadri, Shaykh Ahmad Mustafa Al-Arabi Al-Qadri, Dr Ghazala Hassan Qadri sahiba with Baji Basima Hassan Qadri sahiba. G.M Malik, Syed Ali Abbas Bukhari, Abu Adam Ashiraazi, Nad e Ali, Muhammad Zilli Hassan, Sr. Ansa Hussain, Mubeen Hussain, Allama Dr Ali Akbar, Allama Ashfaq Alam and Faisal Hussain were also present on the occasion.