UK: Shaykh-ul-Islam Dr Muhammad Tahir-ul-Qadri delivers a talk at youth camp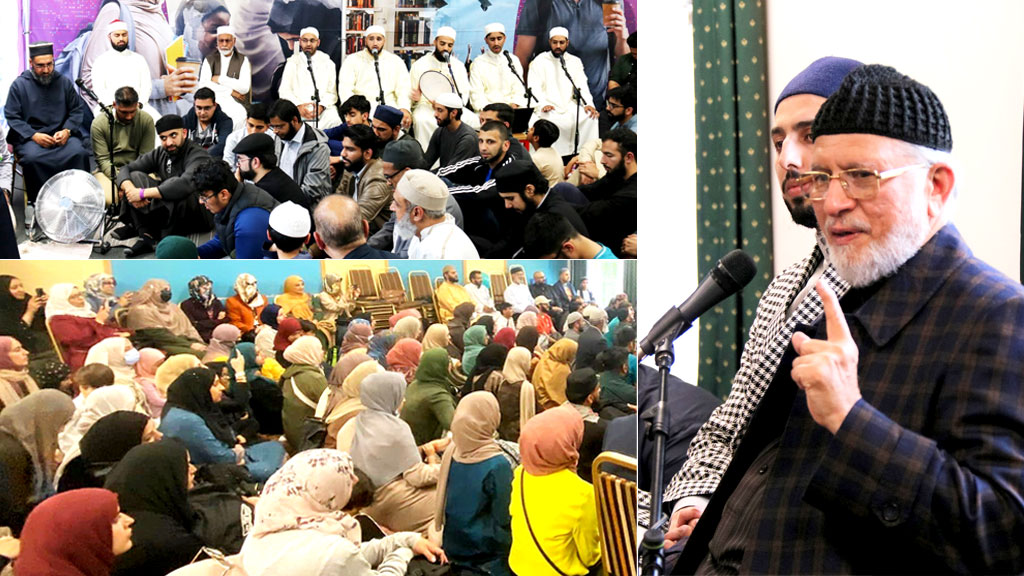 Shaykh-ul-Islam Dr. Muhammad Tahir-ul-Qadri delivered a soulful talk in annual Nature and Soul youth camp organized by Minhaj College Manchester, at the Peak District UK. The session was attended by young brothers and sisters.
Shaykh-ul-Islam said that "Confusion takes you towards disbelief, doubt creates faithlessness whereas firmness in Ima'an takes you towards steadfastness." This is the reason why Almighty Allah has said "لاریب فی" "there should be no place for doubts".
Shaykh-ul-Islam urged the listeners to start their journey by throwing away the doubts that create confusions and misunderstandings regarding religious values and practices. He advised the youth to never hold any confusion or doubt regarding the commandments of Allah Almighty, communicated to us through His Noble Book and never keep doubt regarding culture and values which Holy Prophet ﷺ has given to us because that is the "real culture and set of values for us".
Shaykh Hammad Mustafa Al-Madani Al-Qadri, Shaykh Ahmad Mustafa Al-Arabi Al-Qadri, Senior members and designators were also present on the occasion.