Minhaj University signs MoU with Tech University of Korea, Siheung-si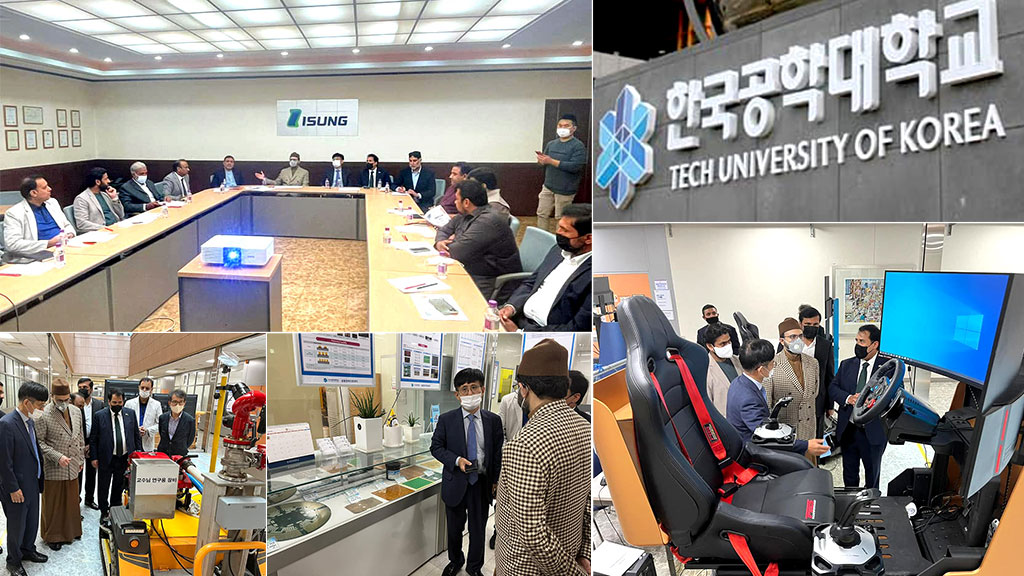 Chairman MQI Supreme Council & Member Board of Governors (BoG) Minhaj University Lahore Dr. Hassan Mohi-ud-Din Qadri visited the Tech University of Korea, Siheung-si and signed an MoU between Minhaj University Lahore and Tech University of Korea to promote cooperation in the field of technology. He also met Dr. Chae-gon Oh, Administrator Technology.
Prof. Dr. Chae-gon Oh told Dr Hassan Mohi-ud-Din Qadri that Tech University is located in Asia's biggest business hub, which provides technology facilitation to 33 thousands companies and services to four thousand companies from the ideas to the finishing of the product. The recipients of its services include companies such as Samsung and LG.
Dr Hassan Mohi-ud-Din Qadri undertook a detailed visit of both the university and the company, Daechang Co. Ltd., which is one of the leading companies of Korea earning a foreign exchange of more than $1 billion.
Prof Dr Chae-gon Oh said that he has heard about Shaykh-ul-Islam Dr Muhammad Tahir-ul-Qadri and has read some of his books that deal with the interfaith harmony. He said that Dr Qadri's work for the promotion of interfaith dialogue and peace is commendable. He further said that Tech University of Korea wants to promote cooperation with Minhaj University Lahore in the areas of research. He said that we want the Pakistani students to benefit from the top-quality education imparted by the Korean Universities.
Dr Hassan Mohi-ud-Din Qadri was accompanied by president Minhaj Asian Council Ali Imran, Shahzad Ali Bhatti, Chaudhry Jameel and other members of the National Executive Council.