Malaysia: Dr Hassan Mohi-ud-Din Qadri speaks at a Milad gathering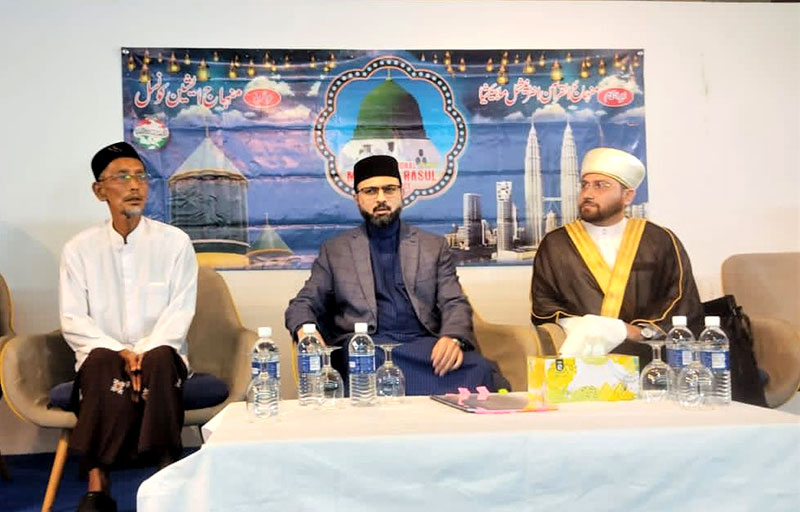 Minhaj-ul-Quran International (MQI) Malaysia arranged a Milad gathering in Holiday Inn. Chairman MQI Supreme Council Dr Hassan Mohi-ud-Din Qadri delivered his keynote address on the occasion.
In his speech, Dr Hassan Mohi-ud-Din Qadri highlighted the need for using the month of Rabi-ul-Awwal for a stock-take and renewing our bond with the person of the Holy Prophet (pbuh). He said that we should hold as many Milad gatherings in this month as possible so that we are able to befittingly celebrate the birth anniversary of our beloved Prophet (pbuh).
A large number of people belonging to the different fields and professions including Qari ash-Shaykh Mustafa from Syria, ash-Shaykh Muhammad Yousuf, Shaykh Haji Ustad Ahmad Muhammad Hafeez Bin Salamat, the head of a Malaysian Foundation attended the gathering.