Canada: Shaykh-ul-Islam addresses spiritual gathering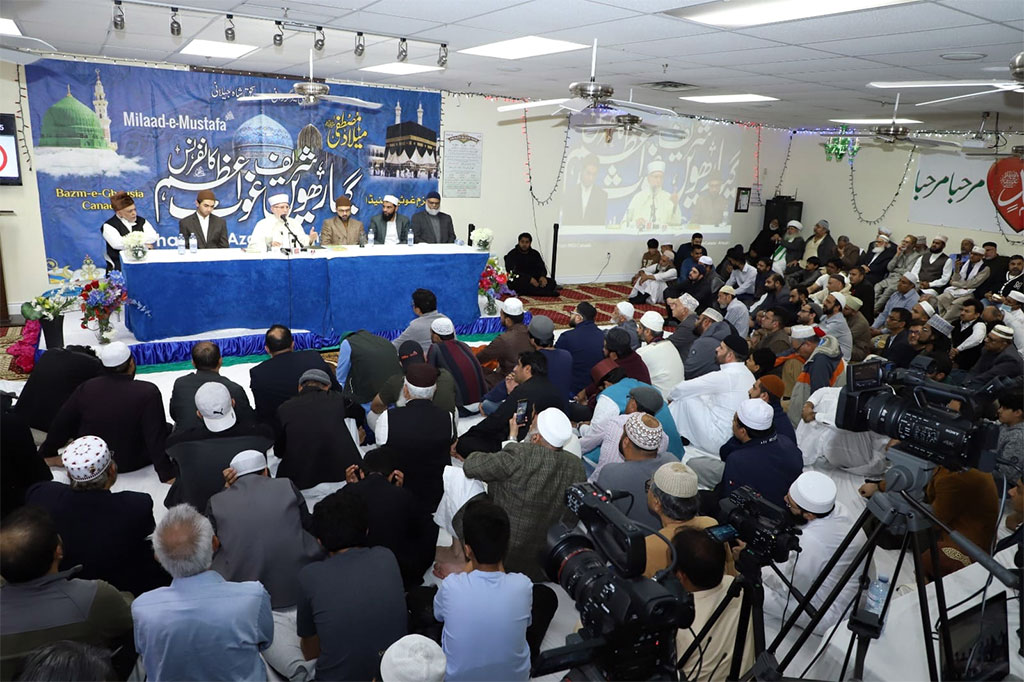 On the occasion of a spiritual gathering held under the banner of Minhaj-ul-Quran International (MQI) Canada, Shaykh-ul-Islam Dr Muhammad Tahir-ul-Qadri gave a lecture based on the book of Huzoor Ghous-ul-Azam (RA). He said that remembering Allah's friends, reading about their teachings and thinking about solidifying relationships with them has been ordained by Allah Almighty.
Shaykh-ul-Islam said that the days when Sufi-saints are born are the days blessed by Allah, for His friends come to the world as a source of guidance, enlightenment and blessing. He said that anything and anyone that is useful to the people, a source of good for them, causes the people to see light of knowledge and come to the right path are the blessings of Allah.
Shaykh-ul-Islam said that the purpose of observing 'Urs' and birth anniversaries is to connect the people with Allah Almighty, bring them to benefitting from His blessings, and purify their hearts and minds. He said that the spiritual gatherings have the resources to renew the faith of the people leading to purification of the soul and heart.
Throwing more light on the subject, Shaykh-ul-Islam said that another purpose of holding gatherings is to propagate the teachings of the Sufis and adopt their life style. He said that when such a relationship is established, it paves the way for a special desire to follow their path coupled with the edification of character.
Chairman Supreme Council Dr Hassan Mohi-ud-Din Qadri, and Shaykh Ahmad Mustafa Al-Arabi Al-Qadri also attended the gathering. The proceedings of the programme got underway with the recitation of the Holy Quran by Qari Abdul Majid Noor and Qari Muhammad Shafique Al-Azhari followed by the recitation of Naat. Leader of Bazm-e-Ghosia Hashim Ali Qadri and President MQI Canada Khawaja Kamran Rasheed thanked the participants for their time to attend the ceremony. The gathering was attended by the members of the expatriate community.