Shaykh-ul-Islam Dr Muhammad Tahir-ul-Qadri to address Al-Hidayah camp 2023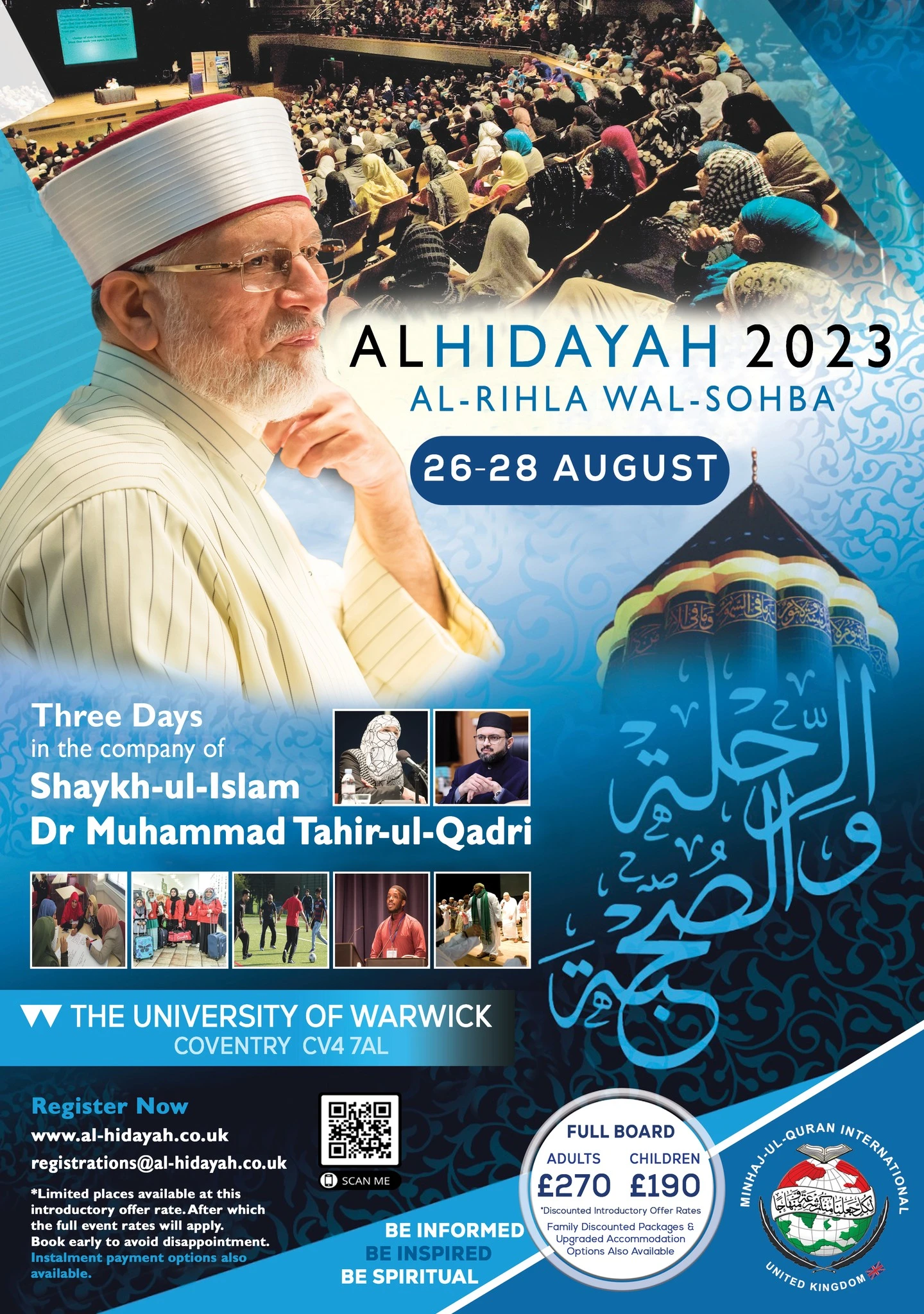 MQI founding-leader and patron-in-chief Shaykh-ul-Islam Dr. Muhammad Tahir-ul-Qadri will attend three-day Al-Hidayah camp from August 26 to August 28 to be held at UK's Warwick University.
In his keynote speech, Shaykh-ul-Islam would present Islamic perspectives on diverse modern-day challenges such as Islamophobia, materialism and fundamentalism and also impart training to the youth.
Chairman MQI Supreme Council Dr. Hassan Mohi-ud-Din Qadri, President Minhaj-ul-Quran International Women League Dr. Ghazala Hassan Qadri and Shaykh Hammad Mustafa al-Qadri al-Madani would also deliver their lectures in the camp. A large number of people belonging to Muslim community from Europe and the UK would attend the training session.
Sharing details of the mega event, Syed Ali Abbas Bukhari, President MQI UK, said that Al-Hidayah camp has emerged as a powerful forum that is playing a leading role in educating the Muslim communities living in the UK and Europe about the contemporary issues. He said that it is inevitable to make the youth aware of the Islamic teachings to empower them to live a purposeful life, adding that MQI is leading from the front in this regard.
He said that important lectures would be delivered in different sessions of Al-Hidayah camp 2023. He said that our aim is to make members of Muslim community useful and responsible citizens in Western society, enabling them to play their role proactively and positively. He thanked Shaykh-ul-Islam Dr. Muhammad Tahir-ul-Qadri and other MQI leaders for making time to give speeches at the event.