Dr Hassan Mohi-ud-Din Qadri pays tribute to late Muhammad Razi Niazi at condolence ceremony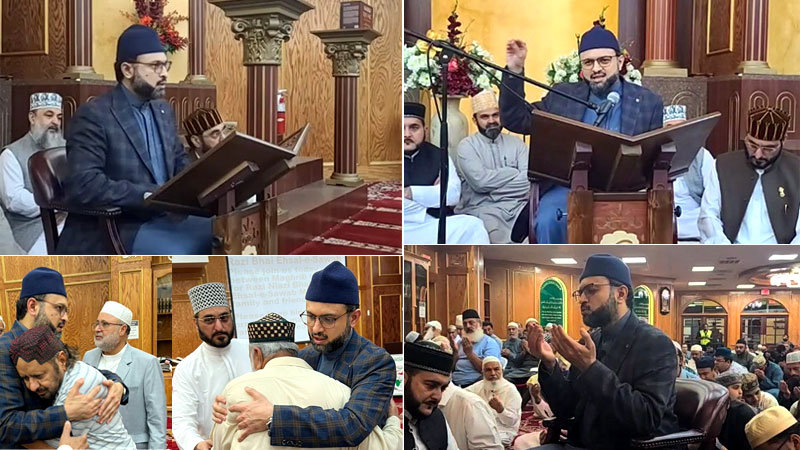 Dr. Hassan Mohiuddin Qadri, Chairman of the Supreme Council of Minhaj-ul-Quran International, participated in and delivered an address at the Condolence Ceremony held in memory of Mr. Muhammad Razi Niazi, the deceased President of Minhaj-ul-Quran International USA.
During the commemorative prayer session, the Chairman of the Supreme Council expressed that Mr. Razi Niazi, in his lifetime, was not only a trusted companion of his eminence Shaykh-ul-Islam but also a valuable asset and a dedicated worker of Minhaj-ul-Quran International. His contributions were exemplary in advancing the cause of Islam and Minhaj-ul-Quran. May Allah accept his tireless efforts, transforming them into a source of forgiveness and blessings. May Allah Almighty grant him an exalted place in Jannat al-Firdous, and give patience to his family to bear this loss.
The Chairman Supreme Council also extended his condolences to the son of the late Razi Niazi, Makram Niazi, as well as his brothers Zaki Niazi, Naeem Niazi, Dr. Waseem Niazi, and other members of the family.
During this occasion, Zafar Iqbal Khan, Kamran Rashid, Faisal Hussain, Dr. Waseem Altaf, Allama Afzaal Qadri, and Allama Saeed-ul-Hassan were also present.