Al Hidayah 2023: A successful conclusion to a spiritual journey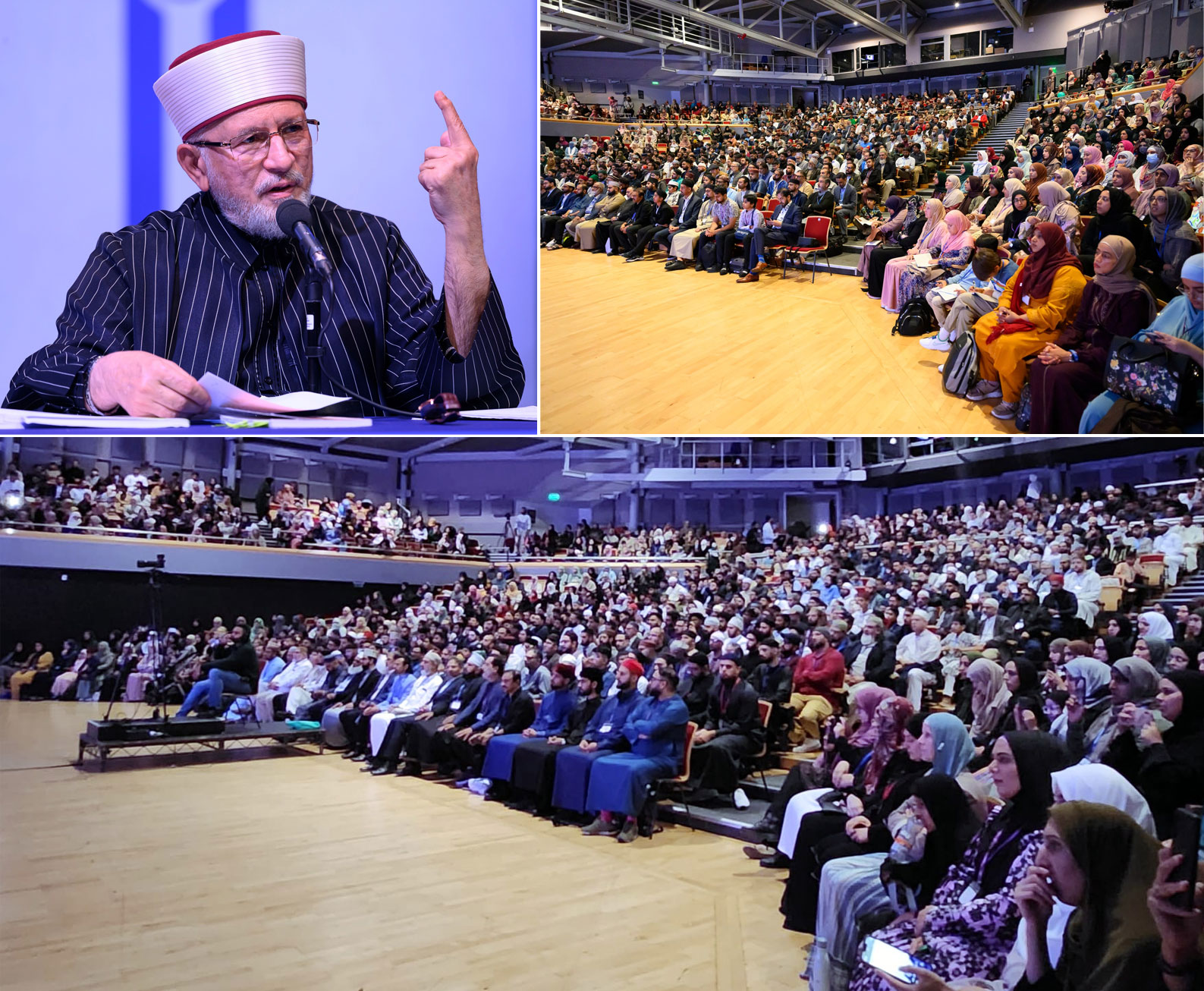 His Eminence Shaykh-ul-Islam Dr. Muhammad Tahir-ul-Qadri graced and delivered his final keynote lecture at Al-Hidayah 2023.
Joining Shaykh-ul-Islam Dr. Muhammad Tahir-ul-Qadri were esteemed personalities, including President of Minhaj-ul-Quran Women League International, Dr. Ghazala Qadri, Shaykh Hammad Mustafa al-Madani al-Qadri, Shaykh Ahmad Mustafa al-Arabi al-Qadri, Basima Hassan Qadri, Dr. Faisal Khan, and Dr. Hamza Ansari.
On the concluding day of Al Hidayah 2023, Shaykh-ul-Islam Dr. Muhammad Tahir-ul-Qadri emphasized the significance of a pure and sincere quest for Almighty Allah. He highlighted that If you have a true and correct quest and you have a sincere intention of travelling towards Almighty Allah, and to see, meet & unite with Him, then your quest should be pure and exclusively for Him.
He revealed that the sole desire of the lover is in seeking the pleasure of the beloved. Unless we achieve purity and exclusive devotion in our quest, in our connection, attachment, and travelling towards Allah, then there is no travelling and no achievement.
His Eminence urged attendees to be steadfast on the path of Minhaj-ul-Quran, take Minhaj-ul-Quran as your spiritual company, and keep this relationship and company always strong. Don't let other influences overwhelm it.
Shaykh-ul-Islam conveyed his heartfelt congratulations to the organizers, the Al Hidayah team, and MQI's UK Team for their dedicated efforts and valuable contributions.
Esteemed attendees, including Syed Ali Abbas Bukhari, Moazzam Raza, Dr. Zahid Iqbal, Zill-e-Hassan, Abu Adam Al-Sherazi, Asif Habib Malik, Allama Shahid Babar, Baji Nasreen Akhtar, Muhbeen Hussain, Baji Ansa Hussain, Adnan Sohail, along with a substantial gathering of youth from both the UK and Europe, graced the event with their presence.