Shaykh ul Islam briefed about architecture of MADINAT AL-ZAHRA project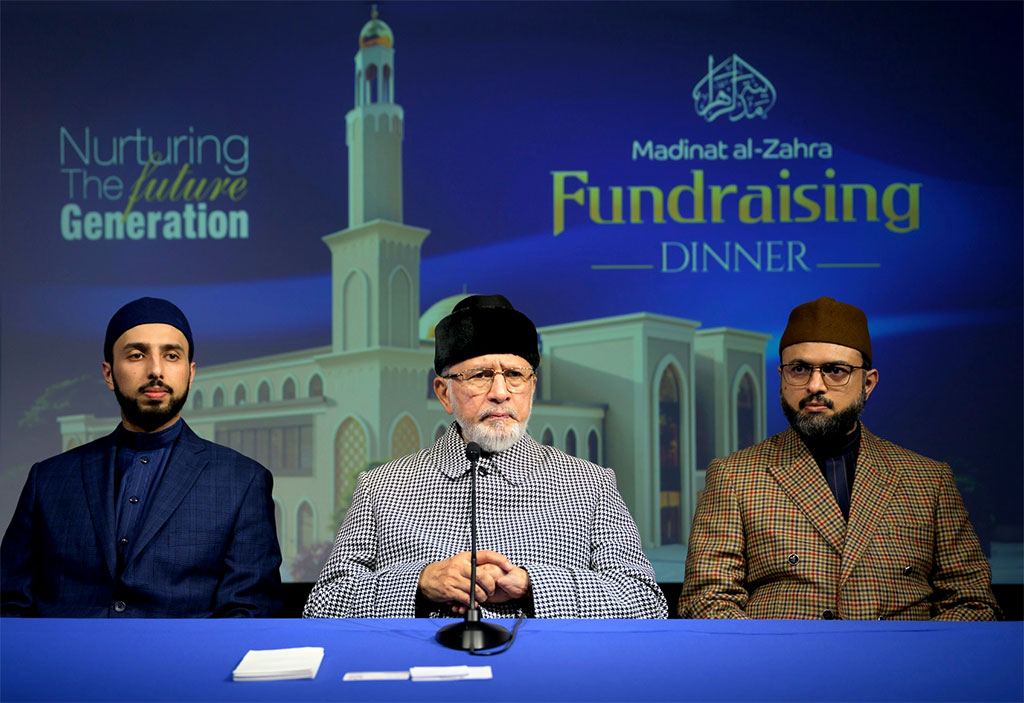 His Eminence Shaykh-ul-Islam Dr. Muhammad Tahir-ul-Qadri presides over the Architectural Brief and Presentation Session of Minhaj-ul-Quran International flagship project MADINAT AL-ZAHRA (Bradford, UK).
His Eminence was accompanied by Dr. Hassan Mohiuddin Qadri Chairman, Supreme Council, Dr. Ghazala Hassan Qadri President Minhaj-ul-Quran Women League International, Shaykh Hammad Mustafa al-Madani al-Qadri, and Haji Abdul Ghafoor Qadri.
Addressing the Session, His Eminence Shaykh-ul-Islam Dr. Muhammad Tahir-ul-Qadri emphasized the pivotal role of mosques in safeguarding the faith of future generations. He highlighted that the initial message of religion was one of knowledge and training, with mosques serving as the center for human development, as established by the Prophet Muhammad (PBUH). He underscored the precariousness of the nation's religious future in a society where the echoes of children in the background of mosques are absent.
He further elucidated that places of worship are the conduits to proximity with Allah, and mosques, in particular, hold a special place in His heart. They are fountains of blessings and channels for the abundant blessings of Allah. The Prophet (PBUH) not only used the mosque as a place of worship but also as a classroom, a training center, and the first school for his Companions (Ashab-e-Suffa).
His Eminence recounted that during the blessed life of the Prophet (PBUH), 40 mosques were built in the city of Madinah. These mosques served not only as places of worship but also as centers for teaching and training. Companions who completed their education at Masjid Nabawi were appointed as teachers in these other mosques, thereby illuminating the state of Madinah with the light of knowledge.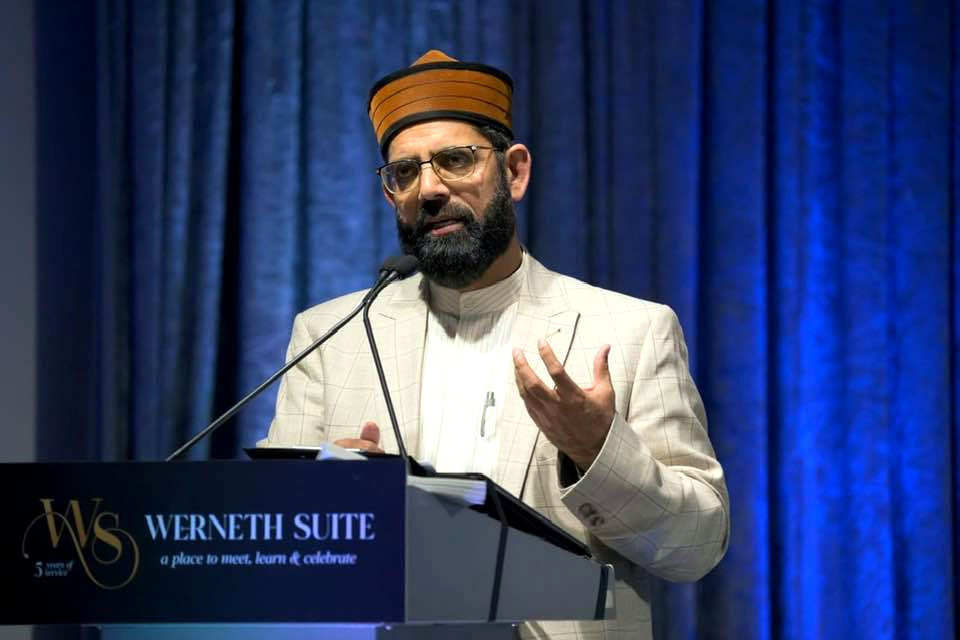 Allama Afzal Saeedi, Director, Madinat al Zahra, delivered a presentation, which highlighted glimpses of project journey, achievements, current progress and the future plans.
The event garnered the distinguished presence of local and regional luminaries, including Lord Mayor Manchester Consul Yasmin Dar, Consul General of Pakistan Dr. Muhammad Tariq Khan, Dir. Matinat ul Zahra Allam Muhammad Afzal Saidi, Dr. Nair Abbas Abidi, Syed Nair Abbas Bukhari, Al-Samarraie, and Abid Hussain. Additionally, it was graced by the esteemed participation of national, regional, and local officials from MQI UK, including President MQI UK Syed Ali Abbas Bukhari, Moazzam Raza, Allama Shahid Babar, Baji Nasreen Akhtar, Muhbeen Hussain, Baji Ansa Hussain, Seerat Ali Khan, Shaykh Abu Adam Ahmed Al Shiraazi, Shahid Iqbal, Dr. Khalid Mahmood, and Faisal Hussain.