Manchester: Shaykh ul Islam Dr. Tahir ul Qadri appreciates Al Hidayah team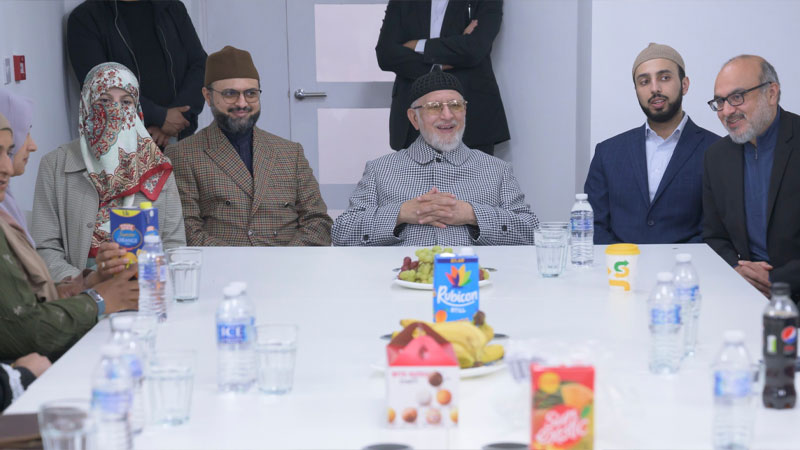 His Eminence Shaykh-ul-Islam Dr. Muhammad Tahir-ul-Qadri met the Al-Hidayah team post the very successful event this year led by MQI UK.
His Eminence was accompanied by Chairman Supreme Council Dr. Hassan Mohiuddin Qadri, President Minhaj-ul-Quran Women League International Dr. Ghazala Qadri, Shaykh Hammad Mustafa al-Madani al-Qadri and Haji Abdul Ghafoor Qadri.
His Eminence appreciated and congratulated the team on the execution of the event and provided guidance for the next event in 2025. The experience that Al-Hidayah provides for aspiring leaders from our youth brothers and sisters, and spiritual retreat for whole families is unparalleled and the entire team committed to maintaining and raising standards going forth with the duas of Huzoor Shaykh-ul-Islam.
The meeting also included national, regional officials from MQI UK, including Dr. Zahid Iqbal, Asif Habib Malik, Moazzam Raza, Muhbeen Hussain, Baji Ansa Hussain, Seerat Ali Khan, Shaykh Abu Adam Ahmed Al Shiraazi and Ahsan Khan.