Dr. Hassan Mohi-ud-Din Qadri addresses Kuwait Bar Council on Constitution of Madinah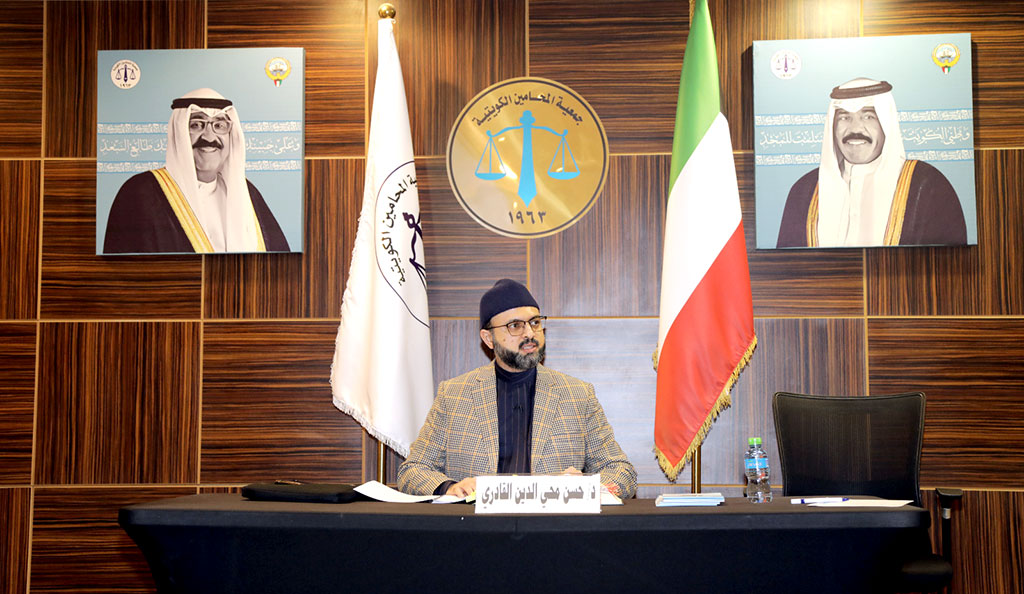 Dr. Hassan Mohiuddin Qadri, Chairman of the Supreme Council of Minhaj-ul-Quran International, spoke about the significance of invoking the Constitution of Madinah for the establishment of a peaceful society. He addressed a distinguished gathering organized by the Kuwait Bar Council under the leadership of Attorney at Law Mr. Sharyan Al Sharyan.
Upon his arrival, Dr. Hassan Qadri was warmly received by the Secretary General of the Kuwait Lawyers Society, Attorney at Law Mr. Khalid Alsyfiyan. Dr. Hassan Qadri was then accompanied by the honorable Attorney at Law, an acclaimed author, and a UN consultant for non-governmental organizations, to visit the various departments and affiliated offices of the Kuwait Lawyers Society.
The Secretary General of the Kuwait Lawyers Society expressed gratitude to Dr. Hasan Mohiuddin Qadri for gracing the session with his presence and delivering a special lecture. He mentioned that the session's proceedings would be made available to the honorable members of the Society.
During the event, a special shield from the Kuwait Bar Council was presented to Dr. Hassan Qadri, and in return, he presented the logo of Minhaj-ul-Quran.
Dr. Hassan Qadri engaged with the audience, who were attentive and absorbed in the content from his books. He emphasized the Constitution of Madinah and its relevance, describing it as a constitution that unites different societal classes, uplifts the oppressed, and promotes human welfare. He noted that this constitution is supported by over 60 holy verses and 1,000 Prophetic quotations. Dr. Hassan Qadri mentioned the extensive scrutiny his bestselling book in the GCC underwent to verify its contents.
The Secretary-General, filled with gratitude, acknowledged Dr. Hassan Qadri's contributions as a great scholar. The audience displayed immense respect for the constitutionalist.
The gathering concluded with a request for Dr. Hassan Qadri to autograph his book, creating a lasting memory for those in attendance.