Dr. Hassan Mohi-ud-Din Qadri calls on Islamic Scholar Dr. Muhammad Al-Awadi in Kuwait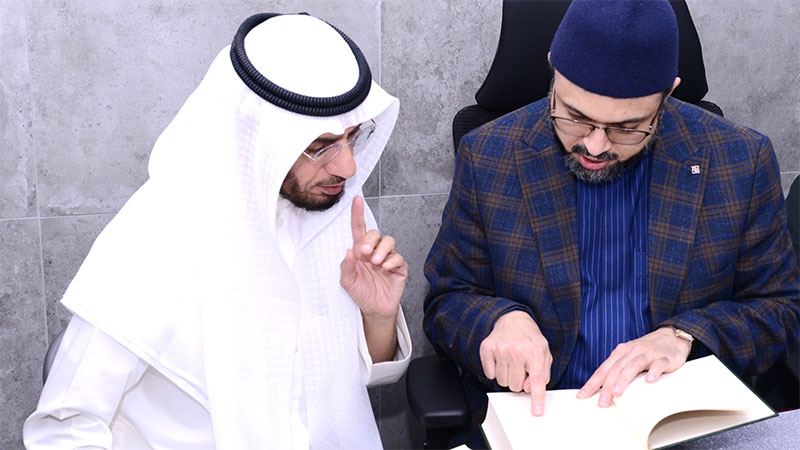 Dr. Hassan Mohiuddin Qadri, the Chairman of the Supreme Council of Minhaj-ul-Quran International, met with the renowned Islamic scholar and thinker, Dr. Muhammad Al-Awadi, during his visit to Kuwait. Dr. Al-Awadi is a well-known figure in Kuwait, having hosted a popular television program (both radio and TV) for 25 years and being a founding member of the Arab Media League.
During their meeting, Dr. Hassan Qadri introduced Dr. Al-Awadi to the contents and significance of the Medina Charter, presenting it as a gift. He also shared detailed information about it in reference to the work of Sheikh-ul-Islam Dr. Muhammad Tahir-ul-Qadri. Dr. Muhammad Al-Awadi was greatly pleased by the meeting and expressed deep appreciation for Dr. Hassan Mohi-ud-Din Qadri's efforts, acknowledging them as a valuable endeavor.