Minhaj Welfare Foundation dispatches relief goods for Ghaza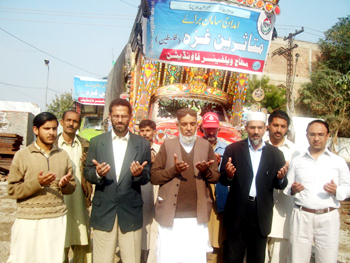 Relief goods collected by Minhaj Welfare Foundation (MWF) for the affectees of Ghaza were handed over to Palestinian embassy on February 12, 2009 for its onward dispatch to the Palestinian city. A 40-feet long container was dispatched to Jeddah from Karachi under the supervision of the Palestinian embassy. The remainder of relief goods has been left under the care of Palestinian Ambassador Jaser Ahmad Mahmood Muhammad. The relief goods include more than 2000 blankets, folding beds, clothes and medicine. Palestinian Ambassador Jaser Ahmad thanked Shaykh-ul-Islam Dr Muhammad Tahir-ul-Qadri. He said that Minhaj Welfare Foundation had displayed sympathy on humanitarian grounds for the people of Palestine.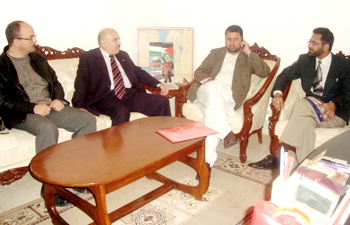 Talking to the media after the receipt of relief goods, the Ambassador said that the Ghaza Conference organized jointly by Minhaj Welfare Foundation and Minhaj-ul-Quran International last month had been very fruitful. He said UK chapter of Minhaj Welfare Foundation would also be dispatching relief goods to Palestine. Foundation's representative Iftikhar Shah Bukhari said at the occasion that MWF would continue to extend its cooperation with the people of Ghaza. The Foundation had launched top-level campaign by the name of "Help Ghaza" throughout country through its sub-branches. Qaiser Nawaz Qauis and Liaqat Ali were also present at the occasion.