Minhaj Reconciliation Council Spain comes into being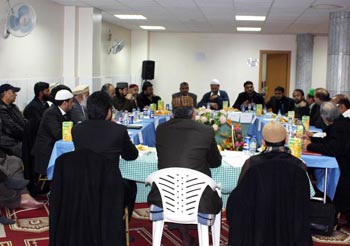 Tasked with multiple tasks, Minhaj Reconciliation Council, Spain, came into being. Its mandate includes promotion of inter-faith & inter-cultural harmony, removal of misunderstandings associated with Islam, strengthening relations with the local governments and other organizations for resolution of problems faced by the Pakistani Diaspora, resolution of domestic conflicts among families through mediation, creation of awareness against the forced marriages and adherence to local laws and coordination of activities among different strands of communities etc.
Minhaj European Council met on January 18, 2009, to declare the establishment of Minhaj Reconciliation Council Spain. Secretary General of MEC, Ijaz Ahmad Warriach, also attended the meeting on special invitation. Muhammad Iqbal Chaudhry, Secretary General for Public Relations MQI Barcelona, has been appointed as head of newly established chapter of Reconciliation Council in Spain. More inductions are likely to be made in the next meeting of MQI Spain.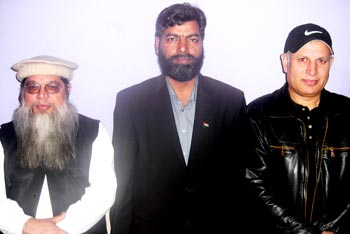 Initially Mirza Muhammad Akram Baig, Haji Nazir Udasi, joined MRC Spain but 2 members from Minhaj Women League and Minhaj Youth League each are also expected to be included. Secretary General Naveed Ahmad Undalsi read out the manifesto and aims & objectives of the Reconciliation Council to the new entrants.
Amir-e-Tehreek Allama Abdur Rehman Sharifi, President Haji Mazhar Hussain and other office bearers of MQI felicitated the new office bearers and expressed the hope that they would leave no stone unturned to fulfill the responsibility placed on their shoulders.
It should be kept in mind that Minhaj Reconciliation Council came into being only two years ago and after passage of short span of time, it earned a place for itself. It delivered on its tasks in an excellent manner. Its services for the community got recognized when the Oslo government gave it a special award in 2008. Shaykh-ul-Islam Dr Muhammad Tahir-ul-Qadri directed Ijaz Ahmad Warriach to set up similar councils throughout Europe.