Guidance & Training Day with Sahibzada Hussain Mohi-ud-Din Qadri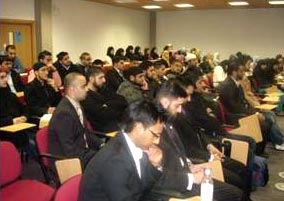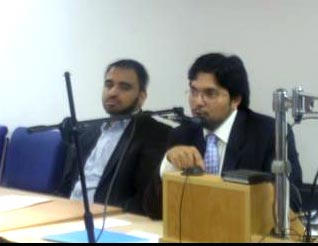 The Muslim Youth League UK organised a 'Guidance & Training Day' in the company of Sahibzada Hussain Mohi-ud-Din Qadri accompanied by Dawud Mashadi, Allama Sadiq Qureshi (Imam of MQI London), Shaykh Abu Adam Ash Sheerazi (President MQI NEC UK), Tahir Mohammed (General Secretary MQI NEC UK), and Ishtiaq Ahmed (Chairman MQI London branch).
The meeting took place at Wolverhampton University (Walsall Campus) at was attended by more then 60 MYL UK workers from all over Britain.
The opening was conducted by Brother Rehan Raza (Vice President MYL UK) and soon after Sahibzada Hussain Mohi-ud-Din commenced his talk. Sahibzada Hussain Mohi-ud-Din began by saying that the Muslims ruled for over 800 years because they led in various academic fields and the downfall was as a result of their detachment from education. He said that it was a failure of a particular generation which failed to pass on Islam's golden period.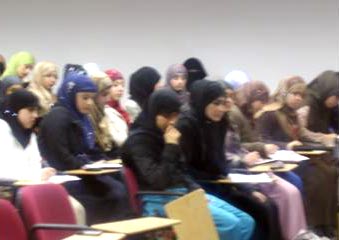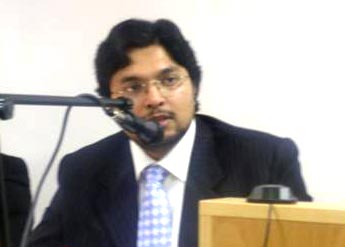 Upon discussing the goals that MYL UK should focus to achieve Sahibzada Hussain Mohi-ud-Din said that:
MYL UK should focus on all forms of human development. He put special emphasis on the need for Muslims youth to acquire education for the fulfilment of the human biological and social needs e.g. food, clothes and shelter.
Education of Muslim youth would allow them to achieve good jobs in society and this would give Muslims a good social standing.
Muslims youth need to become confident about their Islamic identity, culture and religion. There is a lack of self esteem and this is a psychological problem as Muslims are being labelled as dangerous people.
Muslim youth need to focus on their character and need to adopt good manners. He said that Muslim people can do dawah by improving their character through the teachings of the Holy Prophet (Peace & Blessings be Upon Him) and through the guidance of Shaykh ul Islam Dr Muhammad Tahir ul Qadri.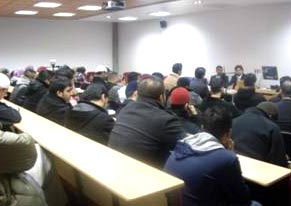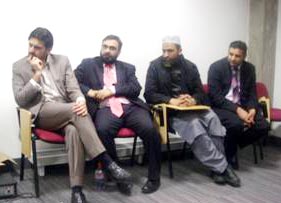 He said that Muslim youth should aim to bring back the golden period of Islam by helping themselves. To do this there is a need to intellectualise Muslim youth. He emphasised the need to help the next generation of the Muslim Ummah by engaging in the work of MYL UK. He said that learning and development is not easy and that it's all about trying to improve. In the end of his talk Sahibzada Hussain Mohi-ud-Din emphasised that unity is an important aspect and that when individuals are united then work will be largely progressive. On this note he encouraged all Muslim youth to participate in the work of the MYL UK.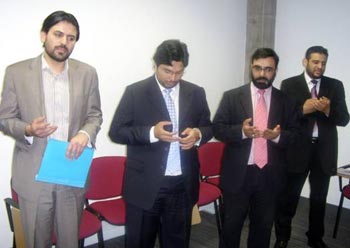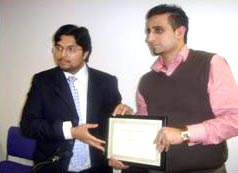 Towards the end there was a 30 minute Question & Answer session pertaining to multiple issues and for guidance. At the close
Allama Sadiq Qureshi was asked to make supplication and thank you words were offered by General Secretary MYL UK Brother Riza Akhtar.
Report by:
Osman Ahmed Riaz
PR & Communications Executive
MYL UK