Mahfil e Milad (S.A.W) under MQI Japan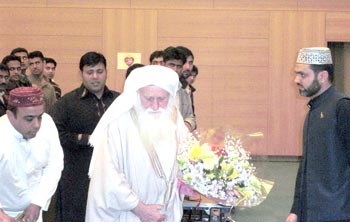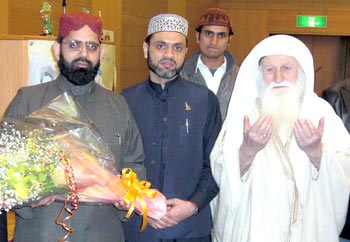 Minhaj-ul-Quran International has the unique tradition of celebrating the birth anniversary of the Holy Prophet (S.A.W) as a cultural event. It holds hundreds of gatherings both inside as well as outside Pakistan to celebrate the occasion in a befitting manner. Minhaj-ul-Quran International (Japan chapter) also organized a prestigious Mahfil e Milad (S.A.W) to celebrate the occasion with religious fervour. Keeping in view the number of participants, it turned out to be the biggest ever Mawlid Conference held in the history of Japan.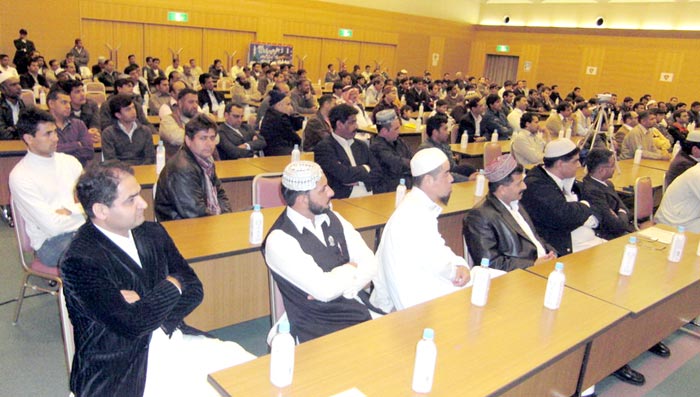 The proceedings of the programme got underway with the recitation from the Holy Quran followed by recital of Naat by Muhammad Arif, Najam-us-Saqib, Raja Rizwan, Javed Sajjan. Allama Muhammad Afzal Saeedi, the special student of Shaykh-ul-Islam Dr Muhammad Tahir-ul-Qadri, was the chief guest who came all the way from UK to attend the programme. Shaykh Naimatullah Khalil Ibrahim presided over the programme. Japanese covert to Islam, Muhammad Umer, delivered a talk on the importance of Mawlid-un-Nabi (S.A.W).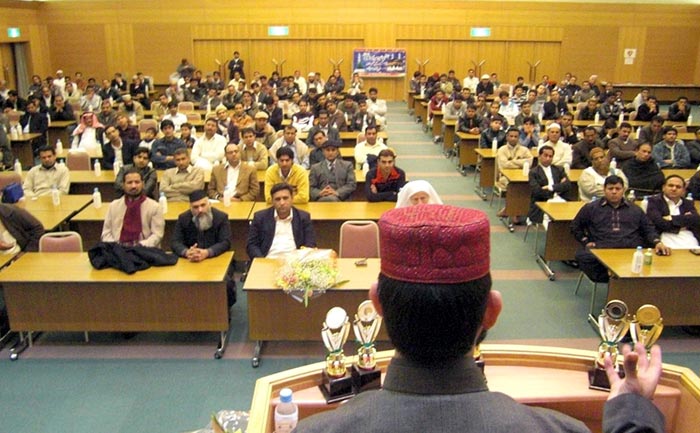 Former president of MQI Japan, Ali Imran, presented the welcome address. He thanked all guests including the chief guests for their participation in the programme. Saeed Usman Shah Bokhari and Ijaz Kayani conducted the proceedings of the programme in a nice manner. The chief guest, Allama Afzal Saeedi, delivered very thought-provoking speech on the subject of legal status of Mawlid-un-Nabi (S.A.W), which the audience appreciated.
Shaykh Naimatullah Khalil Ibrahim led Dau to conclude the programme. Arrangements for sumptuous dinner were made after the conclusion of the programme. All participants congratulated the workers and office-bearers of MQI on the successful conduct of the programme.