Minhaj-ul-Quran International participates in an international book fair Tehran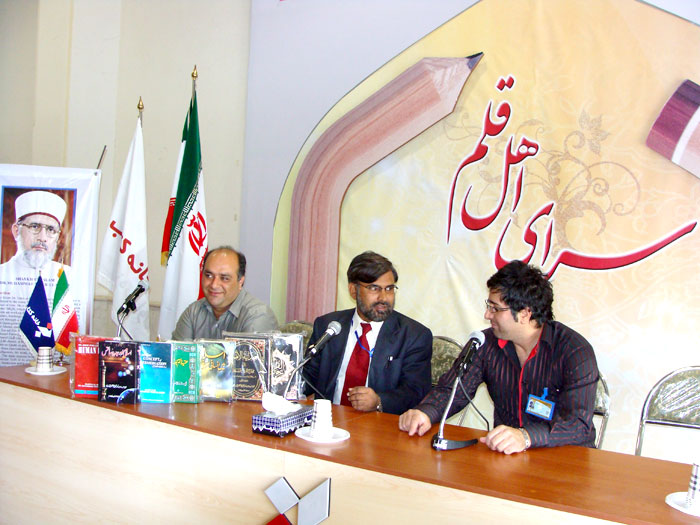 The Iranian capital, Tehran, hosted an international book fair from May 6, 2009 to May 16, 2009, in which publishers and cultural consulates of embassies of more than 30 countries put up their stalls. National Book Foundation, Islamabad and Minhaj-ul-Quran International represented Pakistan in the book fair at official and private levels respectively. The MQI delegation, which included Dr Muhammad Ali Shah, Dr Saeed Mehdi, Mohsin Ali and Gulam Husnain, was led by Sohail Ahmad Raza. Hundreds of thousands of people from across Iran including writers, intellectuals and distinguished personalities belonging to different walks of life visited the fair.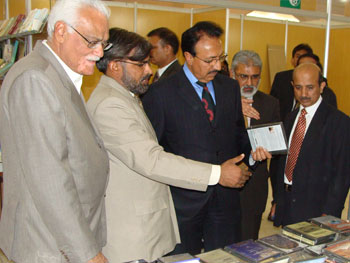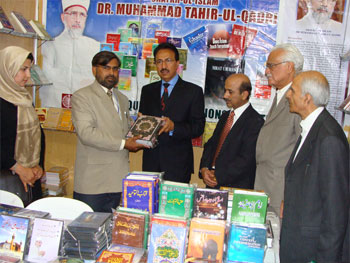 The stall put up by Minhaj-ul-Quran International featured selected books of Shaykh-ul-Islam Dr Muhammad Tahir-ul-Qadri in Urdu, English and Arabic languages along with CDs and DVDs of his speeches. In addition to foreign diplomats, renowned religious and literary personalities of Iran also paid visit to the MQI stall. Lecturers, professors, poets, academicians and students of Iran also visited the stall and liked the books and CDs of Shaykh-ul-Islam.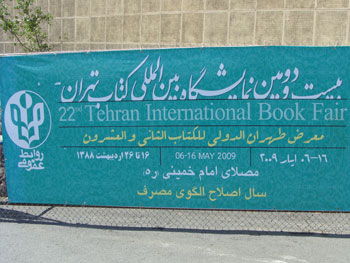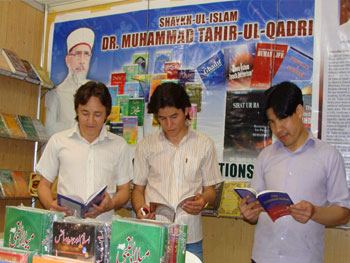 Pakistan's Ambassador to Iran H.E. Muhammad Baksh Abbasi also inspected the stall of Minhaj-ul-Quran Publications along with a delegation of Pakistani embassy. Felicitating the Directorate of Publications, he said that services rendered by Shaykh-ul-Islam Dr Muhammad Tahir-ul-Qadri in diverse fields were appreciable and beacon of light for people. Rafique Ahmad Dahar, press counselor, Visa Officer, Syed Anwar Saeed, Executive vice president Habib Bank Limited, Rashid Abbas, producer Tehran Radio Urdu Service, Syed Sakindar Abbass Zaidi, Director ECO Culture and Muhammad Ramzan Director General of Archive of Pakistan were also present at the occasion. Ambassador of Republic of Tajikistan also paid special visit to the stall. Sohail Ahmad Raza, Director Inter-faith Relations of MQI, gifted Shaykh-ul-Islam's translation of Holy Quran to the respected Ambassador.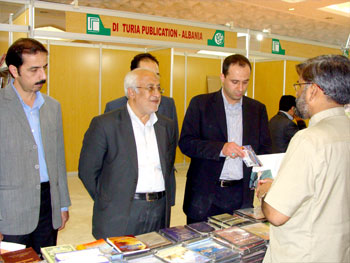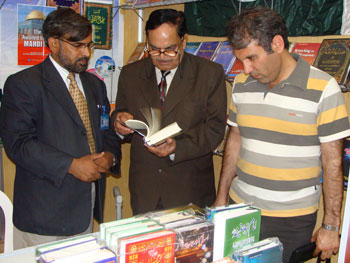 A high-powered Pakistani delegation which included distinguished intellectual and senior bureaucrat Auria Maqbool Jan and Director General Planning and Development, Government of Punjab, also visited the stall. They took keen interest in the books and applauded the services of Shaykh-ul-Islam Dr Muhammad Tahir-ul-Qadri in the field of knowledge, interfaith dialogue, peace and harmony in the world.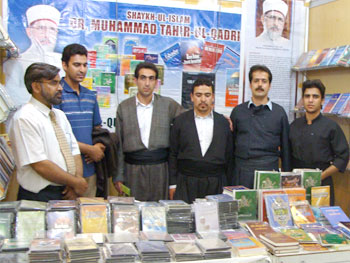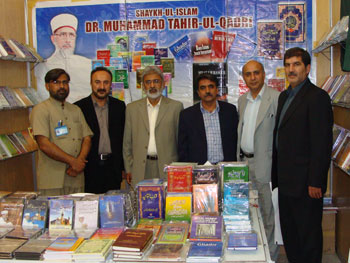 Executive Director (ECO Cultural Institute) Jamil Ahmad Owaisi along with Dr Muhammad Rajibi, Chairman Economic Cooperation Organization also visited the stall and bought many books and CDs of speeches of Shaykh-ul-Islam.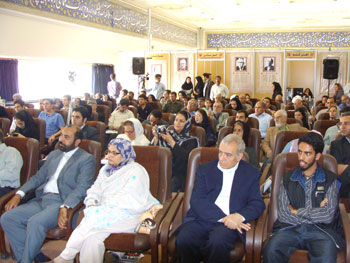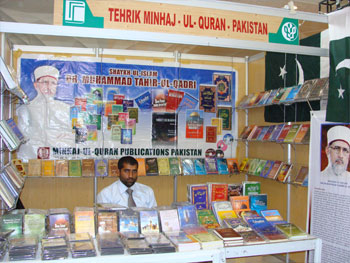 Those who visited the stall included senior research scholars of National Library of Tehran, students and teachers of various educational and religious institutions. They took interest in Shaykh-ul-Islam's books and speeches and bought a quite a good number of them for their library and educational institutions.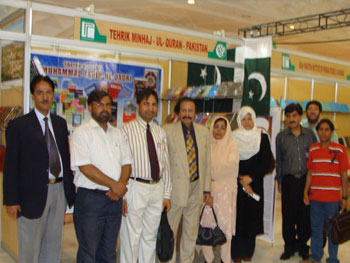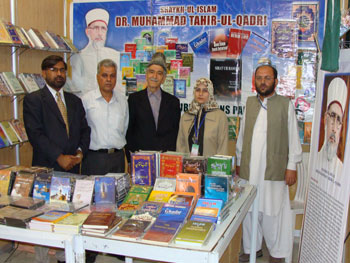 'Siray Ahl-e-Qalam' arranged a special sitting in connection with the personality of Shaykh-ul-Islam Dr Muhammad Tahir-ul-Qadri, his work and scholarly contributions in the field of knowledge and research. Sohail Ahmad Raza, Director of Inter-faith Relations of MQI, introduced the various facets of the life and work of Shaykh-ul-Islam Dr Muhammad Tahir-ul-Qadri and threw light on his services for the causes of Muslim Umma. He also made special mention of his services and efforts in the domain of peace, inter-faith harmony, dialogue and mutual coexistence.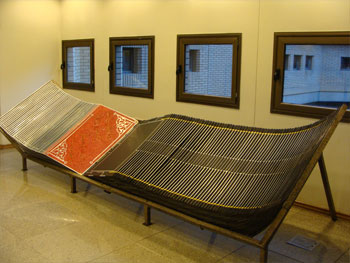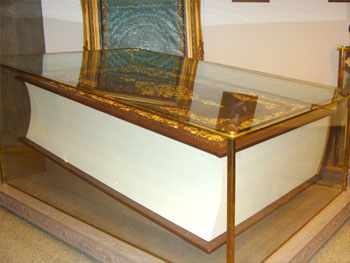 In an interview with Radio Tehran, Sohail Ahmad Raza said that he was immensely pleased to take part in the book fair. He gave a comprehensive introduction of Minhaj-ul-Quran International and the various areas in which the organization is working worldwide under the dynamic leadership of Shaykh-ul-Islam Dr Muhammad Tahir-ul-Qadri. Sohail Ahmad Raza said that the participation of MQI in the international book fair in Tehran would go a long way developing new facets in the scholarly and research fields and promotion of interfaith dialogue and harmony in the future.