Dr Raheeq Abbasi's organizational visit of Austria
Minhaj-ul-Quran International is a worldwide organization working for the promotion of peace, harmony and interfaith dialogue in the world by reviving the spiritual values and projecting the true image of Islam in this cyber world under the dynamic leadership of Shaykh-ul-Islam Dr Muhammad Tahir-ul-Qadri. The newly established MQI chapter in Austria is also part of this grand caravan and is contributing its bit towards the achievement of the above-mentioned goals under our beloved leader.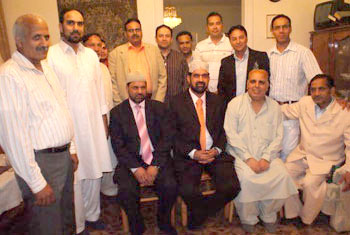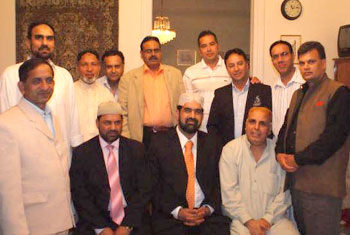 After completing his tour of Italy, Secretary General of Minhaj-ul-Quran International, Dr Raheeq Ahmad Abbasi, reached Austria on June 9, 2009 on Tuesday. He was accompanied by vice president of MQI European Council, Muhammad Naeem Chaudhry. The leaders and workers of MQI Austria welcomed the respected guests at the Vienna Airport. They stayed at the residence of Khawaja Muhammad Naseem, president of MQI Austria. A joint meeting of executive body of Austrian chapter, Consultative Council and other workers was held on the same evening.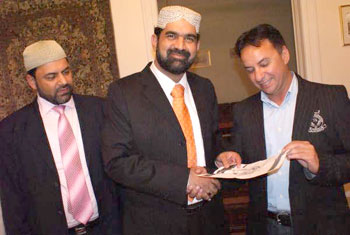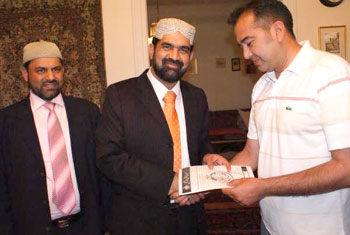 The proceedings of the meeting got under way with recitation from the Holy Quran by Hafeezullah Qadri, Amir-e-Tehreek Austria followed by recital of Naat. Presenting the performance report of his organization, Muhammad Naeem Raza, MQI Austria Secretary General, said that MQI Austria was a registered organization with the Austrian government. Weekly Mehfil-e-Zakkir and Naat was being held for last five years in the local Mosque. Mawlid-un-Nabi (saw) Conference, which is held under the banner of MQI Austria, is the biggest religious gathering of the Pakistani community in Austria at the occasion of Eid-e-Milad. Scholars from Europe and the Minhaj University Lahore come to address this annual program.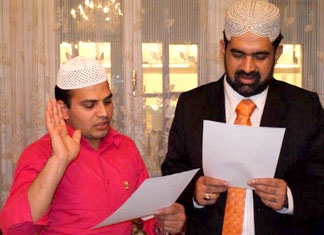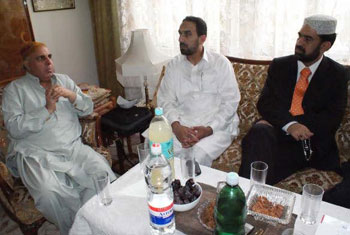 Speaking on various organizational topics, Dr Raheeq Abbasi, Secretary General MQI, said that MQI was a revivalist organization of the present century, which wants to spread Islam's message of peace, love and harmony in every nook and corner of the world. He said that Islam was a peaceful religion and it had nothing to do with terrorism or extremism. The life of the Holy Prophet (saw) gives us the message of peace and love and these are the fundamentals of Islam.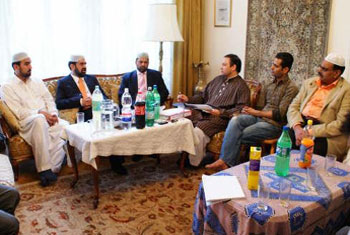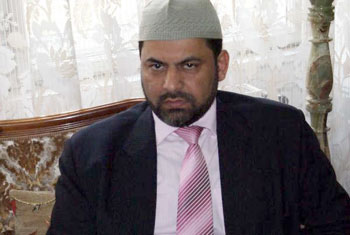 Dr Abbasi said that the message of MQI had reached every nook and corner of the work in a short span of 28 years. MQI has a network in more than 90 countries and 65 centres are busy in projecting the Islamic message of peace and dialogue among civilizations on modern scientific lines. Minhaj-ul-Quran International is the only organization, which combines all elements such as spiritualism, knowledge, research, training, economics, religion, education, science and technology, and general welfare and work in these areas is being done in an orderly manner. Dr Raheeq Abbasi said that Khawja Muhammad Naseem, Malik Amin Awan, Hafeezullah Qadri, Muhammad Naeem Raza and other associates had key role in advancing the work of MQI in Austria. "We expect that these people would arrange for the establishment of an Islamic Centre for the protection of faith of the coming generations," he maintained. Everyone including workers of MQI should extend his cooperation for this pious work. He further told that scholars of the Minhaj University were also busy in serving the cause of religion throughout the world. He promised that the Central Secretariat would extend every type of cooperation and guidance to MQI Austria.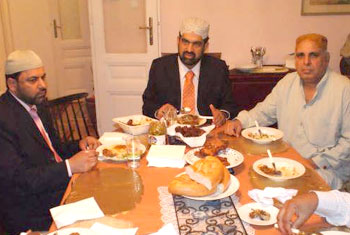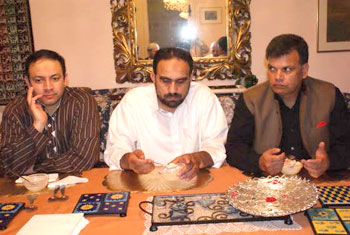 Dr Abbasi invited the participants to join the Italy camp at the occasion. Telling the details of the camp, he said that this camp would prove to be an exemplary training centre for spiritual and intellectual training in Europe. "Therefore, the maximum people should ensure their attendance of the same," he held.
Dr Raheeq Abbai also appreciated Muhammad Akram Bajwa, bureau chief of Jazba International, who continues to extend his cooperation in the promotion of global message of MQI. He said that wherever one might go in Europe, the news of MQI Austria would remain prominent due to Muhammad Akram Bajwa. It should be kept in mind that Mr. Bajwa is also affiliated with MQI. In recognition of his journalistic services, Secretary General Dr Abbasi invited him to join the Italy camp as the chief guest on behalf of the journalist community which the latter happily accepted.
Later on, life time member of MQI, Malik Ijaz Rasheed, was elected as the joint secretary of the organization. MQI Secretary General administered oath to him. Mentioning the spiritual blessings of Shaykh-ul-Islam Dr Muhammad Tahir-ul-Qadri with wet eyes, Malik Ijaz Rasheed said that it was the huge honor not only in this world but also in the hereafter to serve MQI.
Renowned social figure and Pakistan People's Party's president, Nadeem Khan and General Secretary of Pakistan Cricket Club, Khawaja Manzoor, joined Minhaj-ul-Quran International as "Rafeeq" having been impressed by its message. They presented their joining forms to Secretary General MQI, Dr Raheeq Abbasi. Acknowledging the religious and social services of MQI in Austria, Khawaja Manzoor said that MQI Austria was playing central role in guiding the youth to the right path by saving them from obscenity and other evils, which was highly commendable. "It is mainly for this reason that we have decided to join MQI," he concluded. All the participants felicitated Nadeem Khan and Khawaja Manzoor on joining MQI.
Sumptuous dinner was arranged by Khawaja Muhammad Naseem at the end of the meeting. Expressing his sentiments at the occasion, he thanked Dr Raheeq Ahmad Abbasi and Naeem Chaudhry for taking time out and undertaking two-day visit of Austria. He said that all leaders and workers of MQI were encouraged and motivated by their visit and would spare no effort to achieve the aims and objectives of this great organization.
Next morning, the office-bearers and leaders of MQI Austria saw off the guests at the Vienna Airport.
Reported: Naeem Raza (Austria)
Translator: Amanat Ali Ch.