Nawab Shah Zain Bugti pays tribute to Dr Muhammad Tahir-ul-Qadri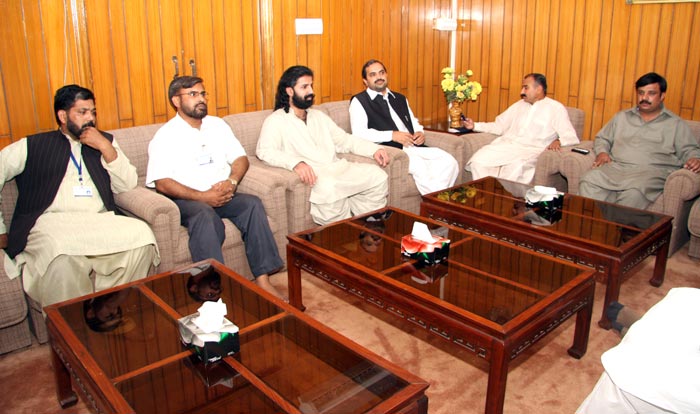 The son of Nawab Talal Bugti and grandson of Nawab Akbar Khan Bugti, Nawab Shah Zain Bugti (president of Balochistan chapter of Jamhoori Watan Party), visited the central secretariat of Minhaj-ul-Quran International. He was accompanied by Madni Baloch (General Secretary Punjab) and Zahid Chaudhry. The central leaders of MQI, Sheikh Zahid Fayyaz, G.M. Malik, Jawad Hamid, Sohail Ahmad Raza, Sajid Bhatti, Shahzad Rasool Qadri and other leaders welcomed the respected guests on their arrival at the central secretariat. Nawab Shah Zain thanked the MQI leaders for giving him a warm welcome.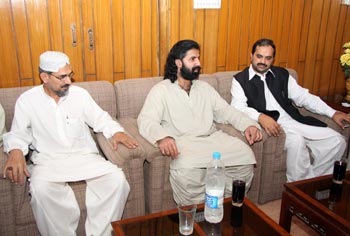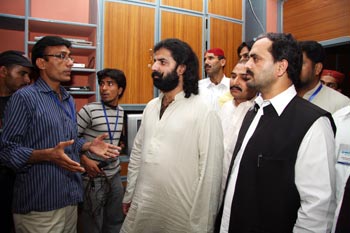 After visiting various departments and directorates of MQI and meeting its leaders, Shah Zain Bugti expressed his views that he got an opportunity to visit the grand Islamic centre of the Muslim world on the invitation of MQI. Dr Muhammad Tahir-ul-Qadri is rightly playing his important role in unifying the Umma and for the establishment of peace at the international level. Shah Zain Bugti said that Doctor Sahib played manly role in the Pakistani politics when he resigned from his seat in parliament in protest against the policies of former dictator. He proved through his action that he was a patriotic and true Pakistani.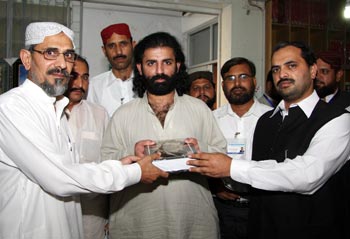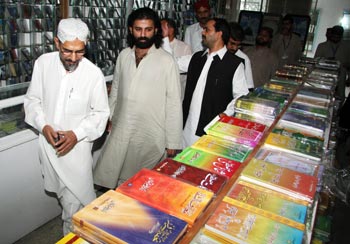 He said that he was grateful to the people of Punjab for giving him rousing welcome during his visit to the province. He said that his grandfather Nawab Akber Khan Bugti raised voice for elimination of feelings of deprivation among smaller provinces and solidarity of Pakistan. "We are working for provincial autonomy already promised in the Constitution and we are working for strengthening the country," he held. He said that MQI was creating awareness among the youth and it was a great service to the nation. He said that his companions and he personally were all praise for Dr Muhammad Tahir-ul-Qadri for his services in different fields of life. He invited Minhaj-ul-Quran International to start similar programmes aimed at awakening public awareness in Balochistan.