MQI (Bradford) - Agosh charity event dinner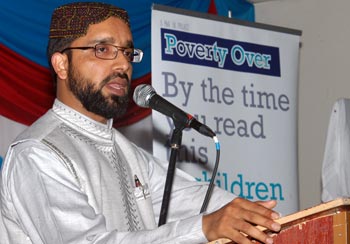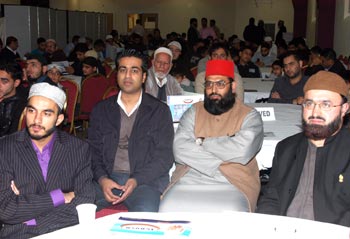 AGOSH – providing shelter and quality education to orphans, ensuring their safe future and turning youngsters into socially productive human beings. The aim is to establish an institution, which has the capacity to provide for upbringing, education, and maintenance of 500 children.
On Saturday evening, October 3rd, Minhaj ul Quran international (Bradford) hosted a fundraising dinner for AGOSH Orphanage.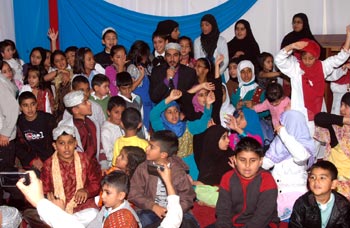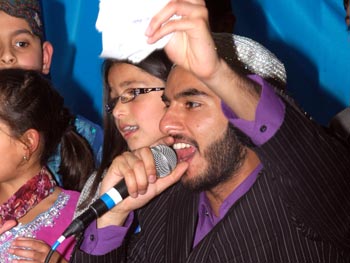 Almost 500 delegates were present for a hugely successful and enjoyable charity event for Agosh. Almost £20,000 was raised during the event. The New Venue was the location for the charity dinner in aid of Agosh Orphanage. Attendees from all corners of Bradford participated in this nasheed. Hundreds of bright, energetic and devoted children came to see their favourite nasheed artist.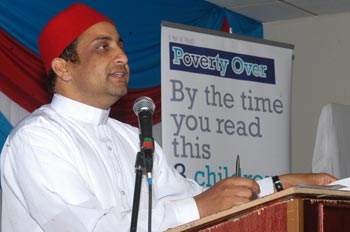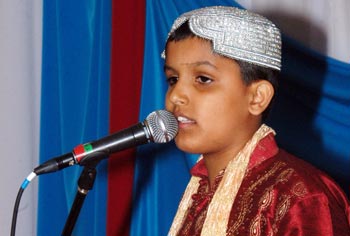 The opening reception was addressed by Dr Zahid Hussain who welcomed everyone to the nasheed extravaganza. The opening session was inaugurated with the recitation of Holy Quran by Hafiz Mudassir Raja and recitation of Naat Shareef by Awais Hussain and Ejaz Qadri. Talha Qadeer also took the opportunity to recite Rank Tahir in honour of his Beloved Shaykh, Shaykh-ul-Islam Dr Muhammad Tahir-ul-Qadri. Dr Zahid Hussain welcomed Allama Muhammad Shams-ur-Rehman Assi and Muhammad Adnan Sohail from Minhaj Welfare Foundation. They were warmly welcomed by MQI Bradford and appreciated for their attendance of the event.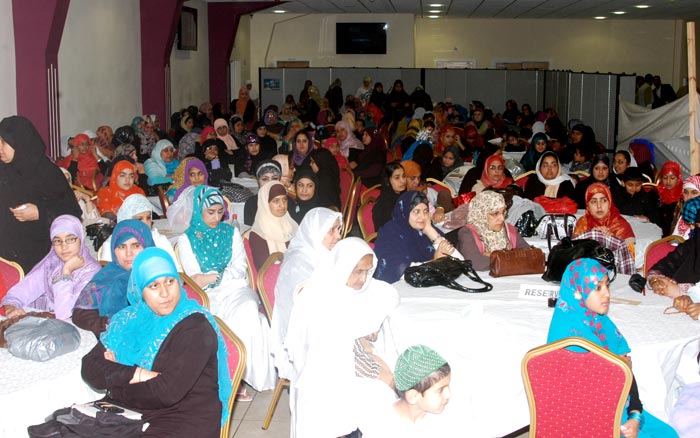 After a rapturous opening reception the main entertainment of the evening, Milad Raza Qadri took centre stage. He recited some of his favourite nasheeds and also some new nasheeds that he had prepared including a special poem dedicated for Agosh. In this new 'kalaam' he praised the founder of Minhaj ul Quran, Shaykh-ul-Islam Dr Muhammad Tahir ul Qadri. The Agosh project was launched in keeping with Shaykh-ul-Islam vision to help the downtrodden sections of society.
The event was enjoyed by everyone present, especially the youth who also had the opportunity to sit on the stage alongside their nasheed artist and joined in and sang alongside him on stage.
The evening ended with an auction of some frames very kindly donated by Living Islam. The proceeds of the auction including the money raised during the charity event will be forwarded to Minhaj Welfare Foundation towards the Agosh project.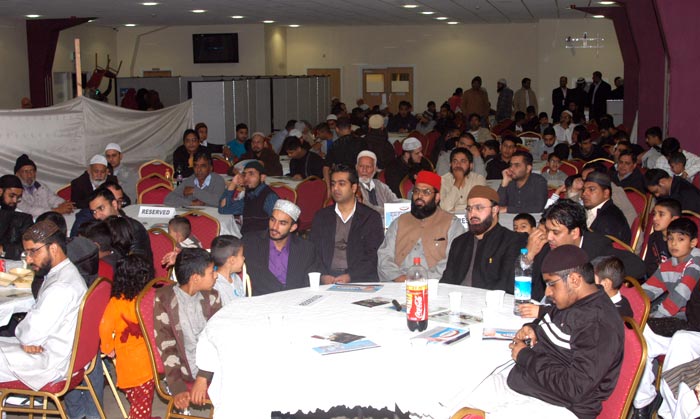 We'd like to express our sincere gratitude and heartfelt thanks to the SPONSORS for their kind donations and help to make the event a success.
The amount raised will go towards providing hundreds of orphan children who need our love, support and devotion.
If you would like to learn more about Agosh or how you can support the Orphanage please contact Brother Mansoor Raja (MQI Welfare Secretary, Bradford) or you can email mqibradford@hotmail.co.uk or ring 01274 720760 / 07979073478.