MQI Glasgow Students raise funds for local Centre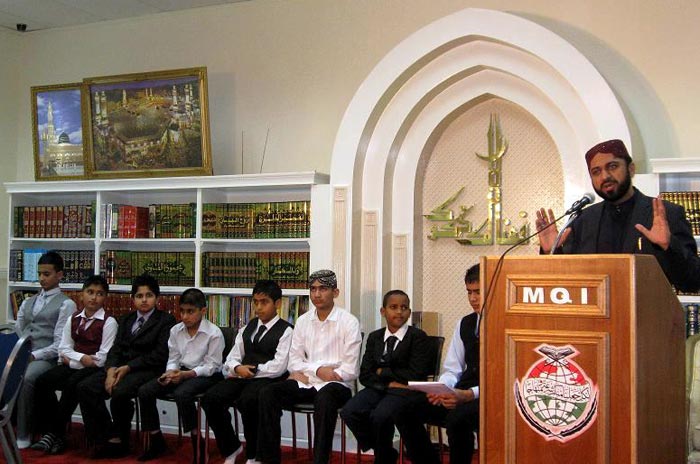 On the 1st of November 2009, the students of Minhaj-ul-Quran International Glasgow held a fundraising event to help raise funds for their local centre. The event was attended by the local Councilors; Community Leaders; Businessmen; MQI members and students.
The event was hosted by Junaid Ahmed, one of the most competent students of MQI Glasgow.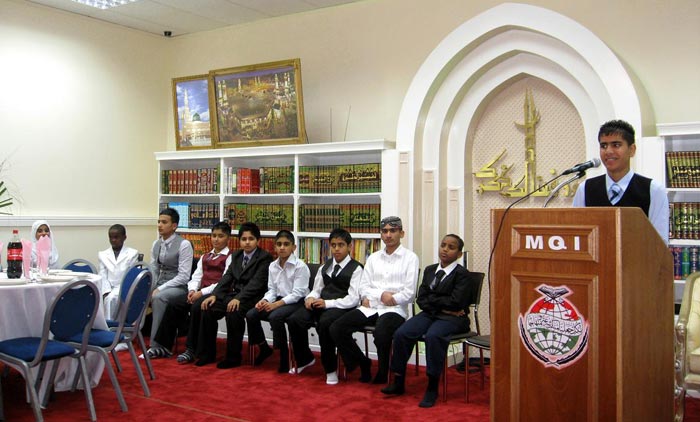 The moot started off with the guests viewing a documentary of Shaykh-ul-Islam Dr Muhammad Tahir-ul-Qadri's works and then the programme continued with the students who showed the skills that they had gained while studying at the MQI centre in Glasgow:
First Tilawat - Muhammad Zakariya from Somalia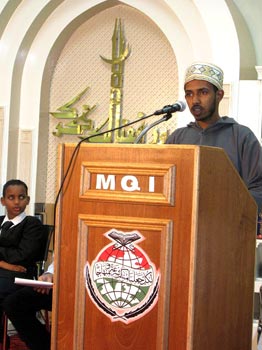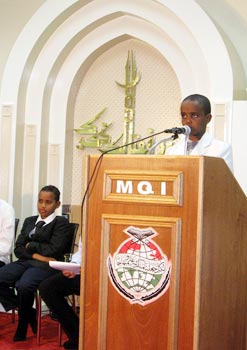 2nd Tilawat - Shaykh Muhammad Abbas Al-Qadri from Somalia and English translation by Haroon Niqash
Nasheed group - Madni Ahmed Tahir, Muhammad Aqib, Makki Ahmed Tahir, and Ali Share from Somalia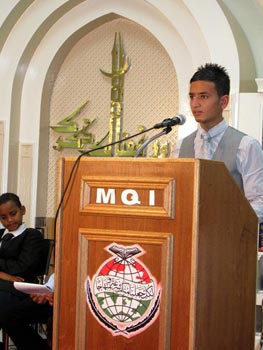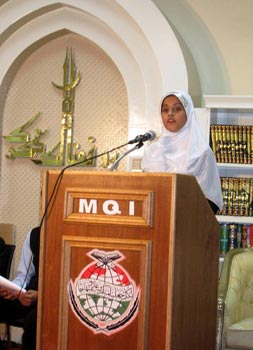 Speech - Ifra Khalid spoke about Human Rights – the history of Human Rights and its importance in a multi-faith community.
Zain Qaiser and Muhammad Farhan took part in a role play on the work and role of Minhaj-ul-Quran International Glasgow and they also asked questions from members of the local community about the facilities provided by the local centre.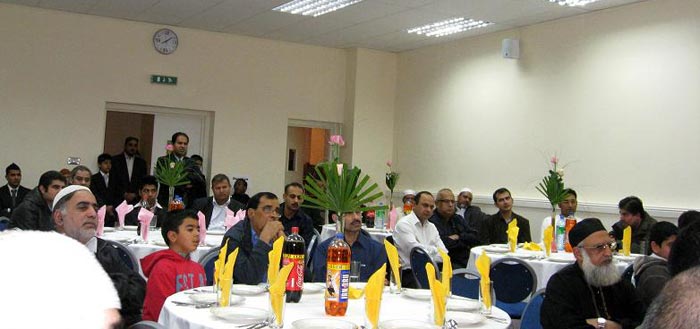 Junaid Ahmed, who organized and hosted the event, spoke about the importance of the message of Islam as a Code of Life established by the Beloved Messenger Muhammad (PBUH).
The event was well received by the audience and many expressed their amazement at the way that such young children had managed to conduct the whole programme. They further stated that they had never seen such a beautiful centre in Scotland.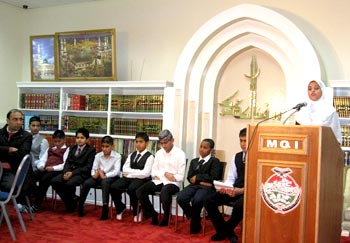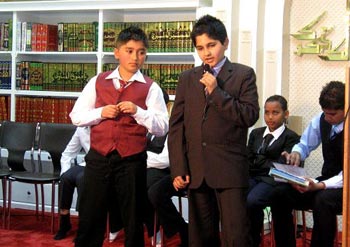 In the end, Allama Shahid Babar thanked all the guests on behalf of Minhaj-ul-Quran International Glasgow and informed the audience that he hoped to set up an Islamic Research Library within the centre, which will be one of its kind in the UK.
The programme concluded with Du'a by Allama Shahid Babar, followed by dinner to all the guests.