Hussain Mohi-ud-Din Qadri visits Halifax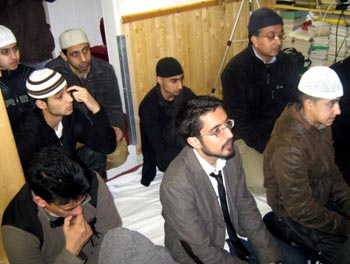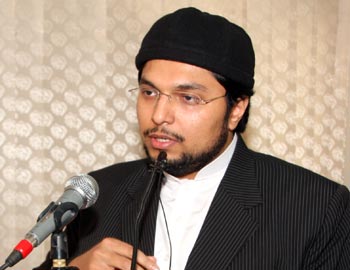 Sahibzada Hussain Mohi-ud-Din Qadri, President Federal Council of MQI and venerable son of Shaykh-ul-Islam Dr Muhammad Tahir-ul-Qadri paid a visit to Minhaj-ul-Quran Education Project, Halifax on Thursday 7th January 2010.
The program went underway with the recitation of the Holy Qur'an and Durood Sharif by Muhammad Javid Akhtar, head of the Minhaj Education Project Halifax. He extended warm welcome to Sahibzada Hussain Mohi-ud-Din Qadri and thanked him for sparing time and blessing the MQI Halifax with his company despite bad weather conditions.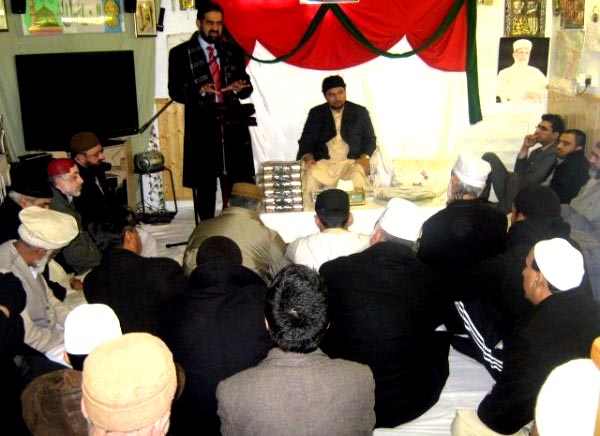 Dr Raheeq Abassi, Secretary General Minhaj-ul-Qur'an International, Tahir Muhammad, Secretary NEC UK, Tahseen Khalid, President MYL UK, Nasir Iqbal Advocate, Khalid Ul Haq and Lord Mayor Arshad Mahmood were all formally invited to the occasion.
A brief report was presented on the activities of the Minhaj Education Project including the education classes, Halaqa Durood, Minhaj Women League activities, and also the MYL sisters' activities. Muhammad Javid Akhtar told that the work taking place at Minhaj Education Project was all great blessings of Shaykh-ul-Islam Dr. Muhammad Tahir-ul-Qadri.
Dr Raheeq Abassi Secretary General MQI spoke on the importance of working as part of an organisation. He dwelled upon MQI's working for Deen and said that it was obligatory for everyone to work for Deen. Everyone of us has been endowed with unique capabilities and we must all contribute positively in a collective effort for Minhaj ul Qur'an, love each other and look at the good in others. He concluded by congratulating the Halifax team for their efforts specifically in the field of education.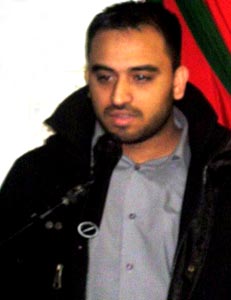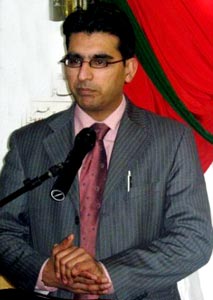 Tahir Muhammad talked briefly about Minhaj-ul-Quran membership. He announced that whoever becomes a member during the tour of Sahibzada Hussain Mohi-ud-Din Qadri will be in for a chance to win an Umrah ticket.
Tahseen Khalid gave an introduction to MYL UK and their activities on local and national level. He also gave a brief introduction of Sahibzada Hussain Mohi-ud-Din Qadri, mentioning his academic achievements.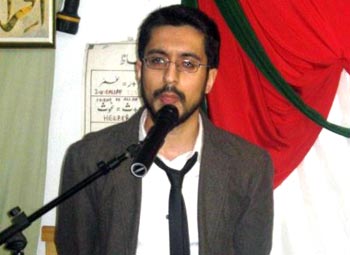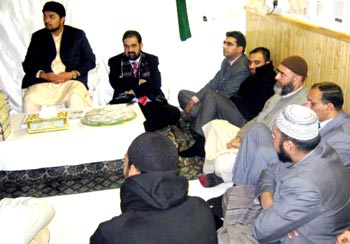 Sahibzada Hussain Mohi-ud-Din Qadri then delivered his brief discourse. He mentioned that the first important thing is Iman, without which one cannot be a Muslim. Then Allah invites the ones who have attained Iman towards the process of attaining taqwa. Once taqwa is attained, then Allah shows those people the ultimate destination, and they are included with the sadiqeen.
He defined taqwa by using the example of a land full off thorns, and if someone protects one's clothes from the thorns whilst passing through this land, that is taqwa. The thorns represent the distractions of this world and Minhaj-ul-Quran invites people to attain this taqwa.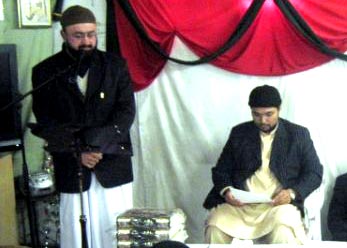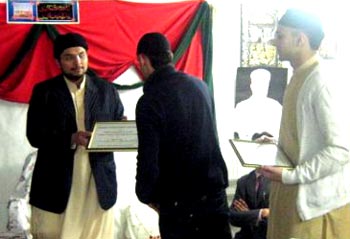 Sahibzada Hussain Mohi-ud-Din Qadri conducted the official opening of the new TV, Audio and DVD system in the education centre and then a 10-minute clip from Shaykh-ul-Islam's lecture was shown.
Minhaj Achievement Certificates were presented to Itesam Sajjad and Ahmed Hassan for running the Minhaj Sports Club for one year, Ahmed Hussain and Hamza Zahid for attending the Minhaj class's regularly and on time. Anisa Ali (aged 8) was awarded the Minhaj Certificate for achieving all targets that were set, including learning Namaz and 6 Kalimahs with English translation, Surah Rahman and completing the Urdu Course book.
The Annual Minhaj Award 2010 was awarded to Lord Mayor Arshad Mahmood for becoming the first Muslim Lord Mayor of Calderdale.
Along with this, the Lord Mayor and local Mosque committee members from Jamia Madni Mosque and Jamia Ghosia Mosque Halifax were all gifted with the Irfan-ul-Quran, the Urdu translation by Shaykh-ul-Islam Dr. Tahir-ul-Qadri.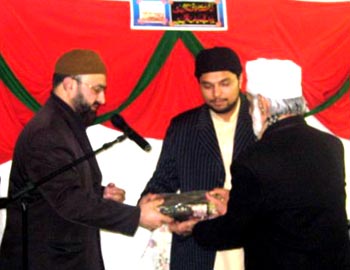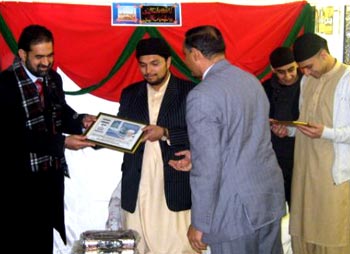 Asif Hussain, life member of Minhaj-ul-Quran, recorded 100 DVD's of Shaykh-ul-Islam Dr Tahir-ul-Qadri's lecture clips of the Norway and Italy Camps 2009. The NEC's instruction was to distribute these for members and affiliates of Minhaj-ul-Quran. These DVD's were distributed to the participants of this event at the end.
The people that attended this gathering were happy to have had an opportunity to sit with such a blessed personality and really enjoyed the event.
The gathering concluded with a Dua by Sahibzada Hussain Mohi-ud-Din Qadri and lunch was served.