Azmat-e-Rasool Rally (S.A.W.) held in Peshwar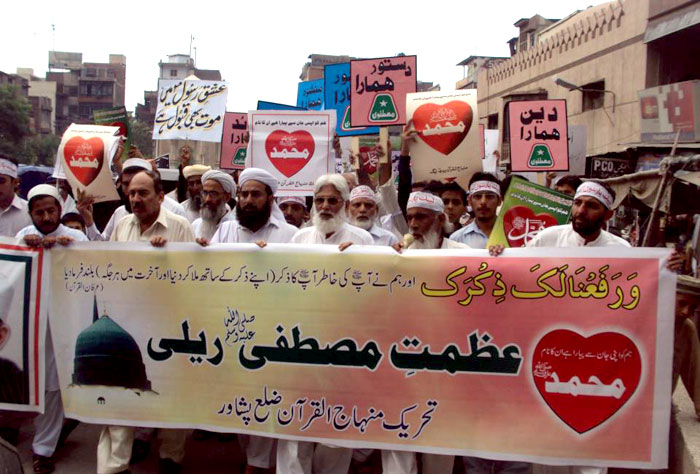 The brave people of Peshwar city got together to attend Azmat-e-Rasool Rally (S.A.W.) organized under the aegis of Minhaj-ul-Quran International (Peshwar chapter) on September 21 to show their love and reverence for the Holy Prophet (S.A.W.). The protestors were carrying placards and banners in which pro-peace and anti-movie slogans were written.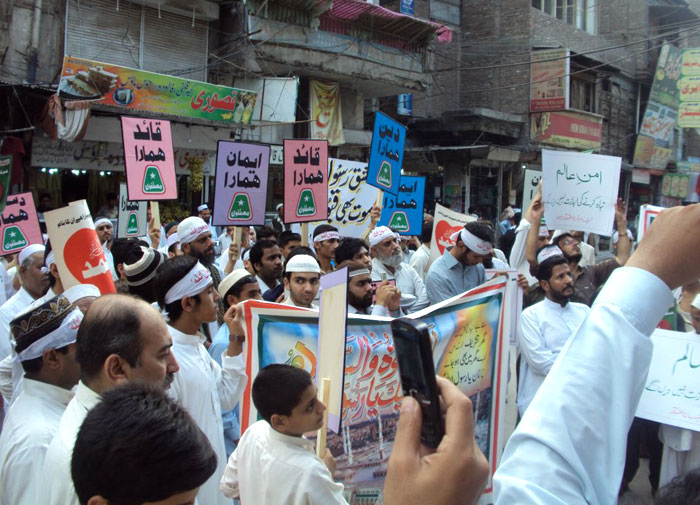 The participants regretted the inaction of the rulers of the Muslim world, saying that the issue needed to be taken up at the level of the UN and sufficient pressure placed on the influential countries including the US to legislate on respect of holy personages and religions. They said that these incidents were eye-openers, which vitiated the atmosphere of interfaith harmony and peaceful of coexistence.
The leaders of MQI spoke to the participants. All forums of MQI were duly represented in the rally.