Candles lit in memory of martyrs of Peshawar tragedy under PAT Women Wing
PAT Women Wing lit candles in the memory of martyrs of Peshawar tragedy at Liberty square Lahore as demonstration of solidarity with the bereaved families. Addressing the participants on the occasion, Women Wing leader Ms. Razia Naveed said that terrorism and Pakistan cannot go together. She said that the rulers should end their double standards and show courage to eliminate terrorism. She said that due to incompetence and hypocritical attitude of the powers that be, the terrorists have now started targeting the innocent schoolchildren. She said that Pakistan needs a fearless leadership like that of Dr Tahir-ul-Qadri to end terrorism from the country.
The PAT women changed slogans in favour of the Pakistan army. They were holding placards and banners. They said that the armed forces are fighting for survival of the country and the whole nation is proud of them. Meanwhile, PAT leader Dr Tahir-ul-Qadri directed all chapters of PAT and MQI to do Quran Khawani for the departed souls of Peshawar tragedy. PAT and MQI jointly organized Quran Khawani in the central Minhaj-ul-Quran Mosque, which was attended by Mufti Abdul Qayyum Khan Hazarvi, Sehikh Zahid Fayyaz, GM Malik, Adnan Javed, Ahmad Nawaz Anjum, Tayyab Zia in addition to hundreds of workers.
Lahore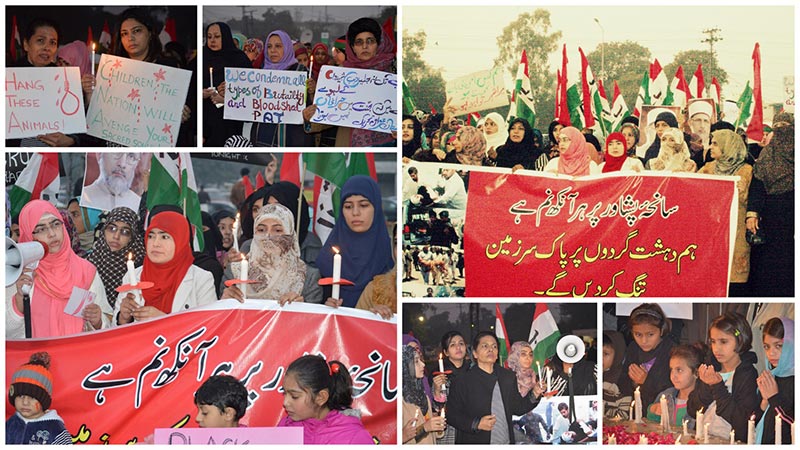 Islamabad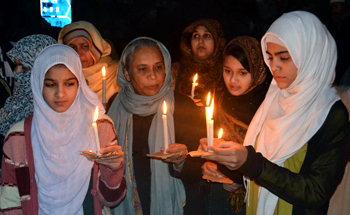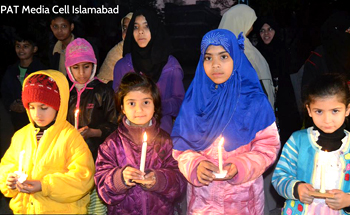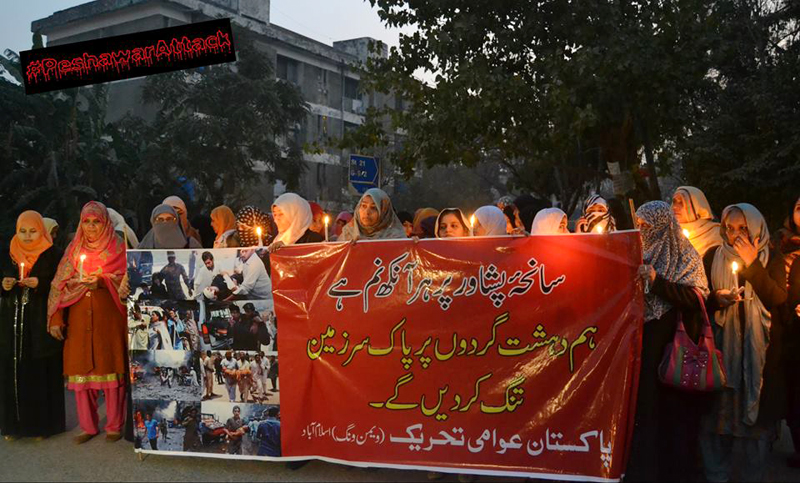 Sialkot