Overseas Pakistanis are concerned about situation in Pakistan: Dr Tahir-ul-Qadri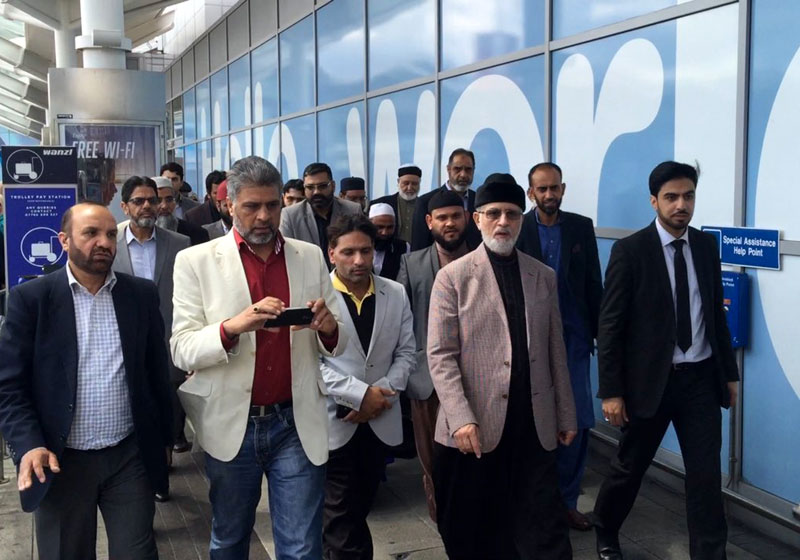 Dr Tahir-ul-Qadri has reached Birmingham from Lahore from where he would go to Glasgow after a two-day stay. The local PAT leaders and workers warmly received their leader at the airport.
Talking to the workers at the airport, the PAT Chairman said that the situation would change for the better with the power of the people, the mafia would be rid of and the peaceful change would come. He said that overseas Pakistanis are also worried over the situation in Pakistan. He said that he would like to assure the Diaspora community that the country would head towards the real objectives of its establishment and the corruption-ridden mafia and extremists would be sent home.
Dr Qadri said that no target of prosperity and progress can be achieved without honest leadership. He said that the corrupt leaders have wasted the country's precious 30 years. He added that those whose whole concentration is on running their personal businesses, how can they run the affairs of the state?
He said that defence, foreign policy, and national security are not the matters of interest to the rulers. He said that load-shedding, corruption and price hike have increased under the watch of the present government. He said that the rulers have neither a policy nor a vision.