Mental Health Workshop held under MWL Burnley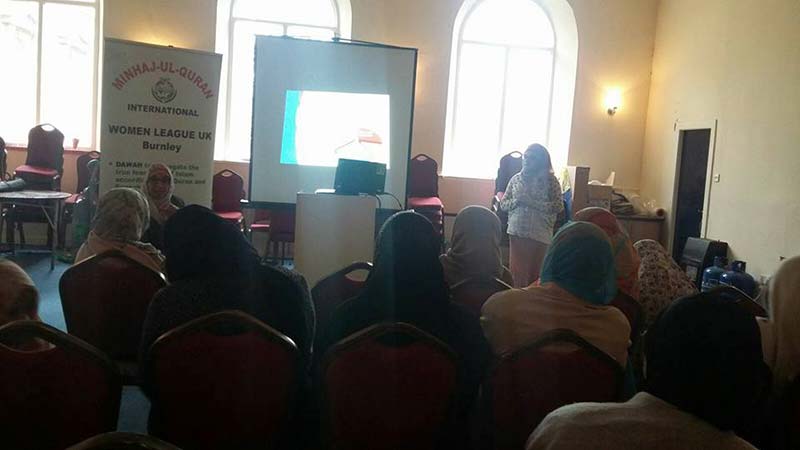 On 9th April 2017, Minhaj Women League Burnley organised a Mental Health workshop to raise awareness and inform women regarding the support available to fight the mental illness.
Sister Sehrish Ismaeel, Mental Health Practitioner (MWL North Welfare Secretary), led the workshop and discussed mental health issues especially those commonly encountered in the Asian community. She mentioned that anxiety and depression are very common but are often left undiagnosed due to fear of acceptance or denial.
She provided the audience with guidance on how they can get help, and how this should start at home. Contact details for local counselling services were provided and the audience was informed that these services are highly confidential.
Before ending the workshop, Sister Sehrish encouraged the audience to ask questions, which she answered to further enhance their understanding. Following conclusion of the workshop, all attendees were served refreshments.