The Indian Awaaz: India, Pak must join hand to fight terror: Dr Tahir-ul-Qadri at Sufi Forum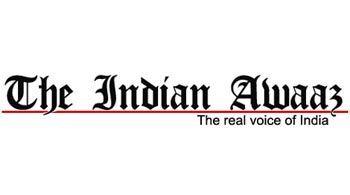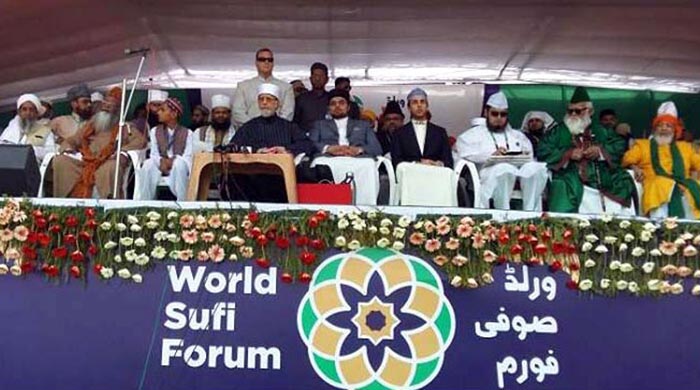 Sufi scholar and Pakistani cleric today asked both India and Pakistan to come together to fight against growing terrorism in south Asia. Addressing a huge rally of World Sufi Forum at Ramlila ground in New Delhi Qadri said that the two neighbouring countries should not treat each other as enemy.
Terming terrorism as the biggest threat facing India and Pakistan, he said the time has come to effectively deal with terrorists as well as those who spread mischief and violence in the name of religion.
"Gharibi aur dahshatgardi dono mulkon ki dushman hai", he said.
Quadri also lashed out at the ISIS saying what it's doing is not Jihad, but conflict. He condemned ISIS, Al-Qaeda and Taliban.
"India and Pakistan have fought four wars and have achieved nothing out of them. Now it was time that both countries realised that they are not each others' enemies, but have a different common enemy, which is terrorism. Let's fight it together," Qadri said.
He said that the money both India and Pakistan are spending on fighting and containing each other should be spent on development and alleviating poverty.
"Poverty is pushing people into terrorism. Parents who have no food to feed their children are selling them to terrorists. Let's end this poverty and deprivation," he said while addressing a gathering of thousands at Ramlila ground here.
Qadri also blamed "international injustices" for the spread of terrorism and called for the end of such injustices.
Qadri said both the countries must decide whether they want to continue nearly seven decades of hostility or would prefer a path of peace, economic growth and development.
Organiser of the four day world Sufi Forum and renowned Sufi leader Syed Muhammad Ashraf said: "Over the last few decades, there have been concerted efforts to weaken Sufism in India and replace it with an extremist and radical ideology."
"This recent phenomenon is dangerous not just for the Muslim community, but also for the country itself," added the founder president of All India Ulama and Mashaikh Board (AIUMB), the organisers of the event.
"We request our Prime Minister (Narendra Modi) to rectify these historical blunders and meet the demands of millions of Sufi followers in India."
He also demanded that the home ministry to spell out what steps had been taken with regard to the small and big communal incidents that have taken place in different parts of the country.
Ashraf also raised concerns over low Muslim representation in various minority institutions.
Earlier inaugurating the World Sufi Forum at Vigyan Bhavan on March 17 Prime Minister Narendra Modi said that the fight against terrorism was not a confrontation against any religion. "It cannot be. It is a struggle between the values of humanism and the forces of inhumanity", said PM.
Source : http://theindianawaaz.com/other-top-stories/india-pak-must-join-hand-to-fight-terror-tahir-ul-qadri-at-sufi-forum/