India Today News: ISIS is a terrorist state, not an Islamic one: Tahir-ul-Qadri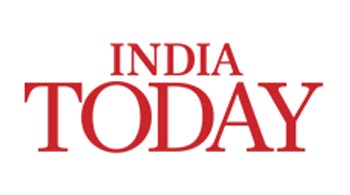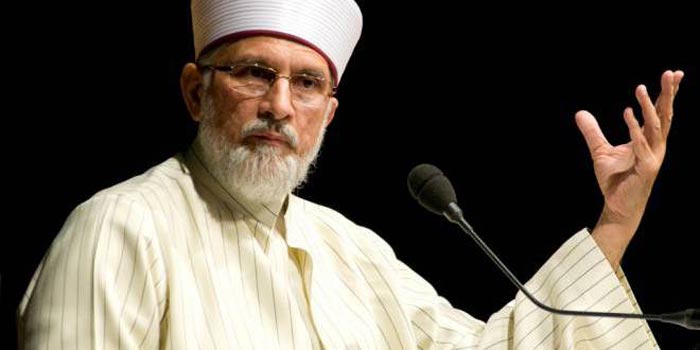 The ideology of the Islamic State of Iraq and Levant (ISIS) is that of disbelief in Islam. It is anti-Islam and against the teachings of the prophet of Islam and those of Quran, said Canadian-Pakistani cleric Tahirul-Qadri in an exclusive interview with India Today Group Editorial Director (Publishing) Raj Chengappa on Monday.
Qadri was in India to participate in the recently concluded World Sufi Forum organised by All India Ulema and Mashaikh Board (AIUMB), an apex body of Sunni Muslims in India.
"The ISIS ideology is Kufr (disbelief in Islam). It is anti-Islam; against the teachings of the prophet of Islam and those of Quran," said Qadri, asserting that the ISIS was conducting a 'fasad' (spreading mischief) and there was no concept of jihad in their "character, performance, behaviour or ideology".
"I say it is the most heinous crime to declare themselves (ISIS) an Islamic state as they have nothing to do with Islam. It is a terrorist state, an anti-human state, an anti-religion and anti-faith state," the Sufi cleric told India Today.
Contending the belief proffered by the ISIS that its fighters go to heaven by sacrificing their lives for the organisation, Qadri said loot, plunder and murder were not part of Islam.
"I want to send the message that whatever they are doing is not jihad, but 'fasad'. The people dying there in the ISIS are not going to heaven; they are going to hell because they are killing mankind, they are killing the innocent, the civilians. Capturing land, killing people and looting money is not Islamic ideology or any other religious ideology," Qadri said.
Qadri also took on Jamiat Ulema-e-Hind president Maulana Arshad Madani who had criticised PM Modi, who attended the World Sufi Forum, for dividing Muslims along sects and causing consternation in the community. Madani had claimed that Sufism was not part of Islam as it did not find any place in the Quran or the Hadith.
"The Narendra Modi government is trying to divide the Muslims and create animosity within. We are not opposed to them (Sufis), but they are part of the community. This regime is raining fire on Muslims as a whole. While the government is trying to play one section against the other, they failed as they could gather just a few thousand in the event," Madani had lashed out.
"I don't agree with this comment. Maulana Madani Sahab's elders were also Sufis. So it would be a very strange thing to say that it has nothing to do with the Holy Prophet and Islam," Qadri contended.
Qadri went on to list past clerics of the Deoband school who were ardent "claimants of Sufism". "Maulana Ahsraf Ali Thanvi was a practicing Sufi and he followed the Chishtiya order. He was the student of Haji Mudadullah Mohajir Madani. Maulana Kasim Nanowtwi, Maulana Rashid Ahmad Gangohi or Maulana Husain Ahmad Madani were all claimants of Sufism. All other great Ulama of Deoband were followers of the path of Sufism and they belonged to the silsila chishtiya. Even today they practice Sufism, making "murids" or students.
Deoband's official narrative was never anti-Sufism. There were and are differences of interpretation of certain things, aspects or ideas, but there was never a negation of Sufism from the official narrative of Deoband. "This is a new thing that I am hearing for the first time," he said. Responding to Tahir-ul-Qadri's comments, Madani clarified his position. "We are all Sufis, but what is this Sufiism. Being a Sufi is not a bad thing. Those who are Muslims are also Sufis. We the people of Deoband are Sufis, but in Islam there is nothing that is apart from and different from Prophet Muhammad. Sufism is also the same: following his path is Sufism. Removed from the Prophet, Sufism is nothing. Islam is not the name of Sufism, Islam is the way to follow the path told by Prophet Muhammad. Sufism does not find a place in Hadith or Quran. What is Sufism; we do not accept anything apart from the Prophet neither will the world accept."
Source : http://indiatoday.intoday.in/story/isis-is-a-terrorist-state-not-an-islamic-one-tahir-ul-qadri/1/624929.html