Duroos-e-Irfan-ul-Quran (Mandi Bahauddin - Day One)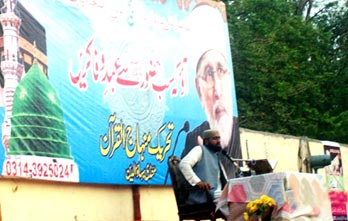 Minhaj-ul-Quran International (Mandi Bahauddin chapter) also planned to organized a five-day series of special lectures on the Holy Quran by the name of Duroos-e-Irfan-ul-Quran. The first of such programmes was held Eagle Football Ground Ghoda Bagh on July 22, 2012.
The proceedings of the programme got underway with the recitation from the Holy Quran by Abu Baker Chishti. Minhaj Naat Council of Dhowk Nowan Lok presented Naat in the honour of the Holy Prophet (S.A.W). Hafiz Shabbir Ahmad and Muhammad Ehsaan Rizvi conducted the proceedings in a beautiful manner. Chaudhry Muhammad Wasim Hammyn was the guest of honour on the occasion.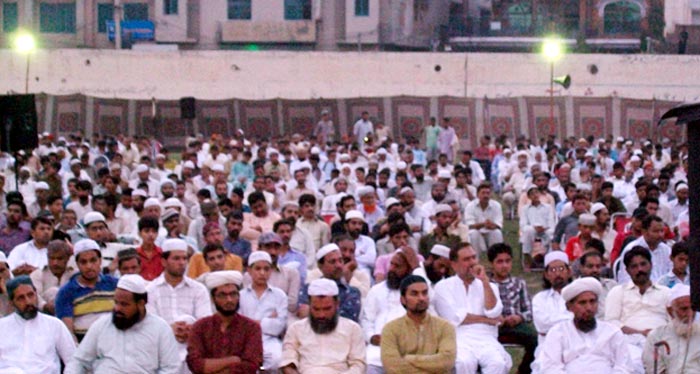 People belonging to different walks of life such as journalists, bankers, educationists, traders and lawyers from Tehsils Phalia, Gojra and Malikwaal attended the programme in their large numbers. Excellent seating arrangements were made for the attendees of the programme.
Allama Ghazanfer Hussain Qadri delivered his lecture on the Islamic concept of collectivity. He said that the Islamic community was divided into different sections and local identities today. He said that people tended to approach their religion through sectarian approach and did not hesitate from decreeing others out of the pale of Islam.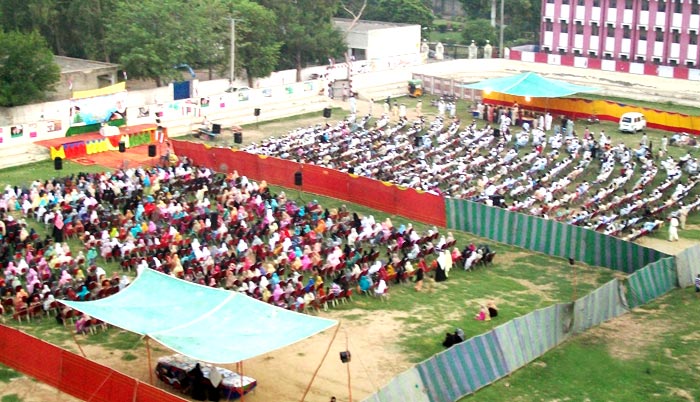 The scholar made it clear that unity was dire need of the hour as the Muslim community could ill-afford disunity in their ranks. He said that MQI was spearheading an effort to forge unity among all sects and viewpoints on the basis of fundamental teachings of Islam. He said that Shaykh-ul-Islam Dr Muhammad Tahir-ul-Qadri taught his followers and workers to become a bridge among different communities and be instrumental in promotion of love, peace and harmony in the society.
The programme ended on dua.