MYL (France) hosts reception in honor of Dr Hassan Mohi-ud-Din Qadri
Minhaj Youth League (France) hosted a grand reception on the occasion of Dr Hassan Mohi-ud-Din Qadri's arrival in France on June 17, 2013. In addition to office holders of different forums, Sheikh Zahid Fayyaz, Secretary General of MQI, Allama Hassan Mir Qadri, Amir of Minhaj European Council, Ijaz Warriach, President of European Council, Bilal Uppal, Malik Shabbir Ahmad Awan, President of MQI (France), and Qazi Muhammad Haroon attended the reception.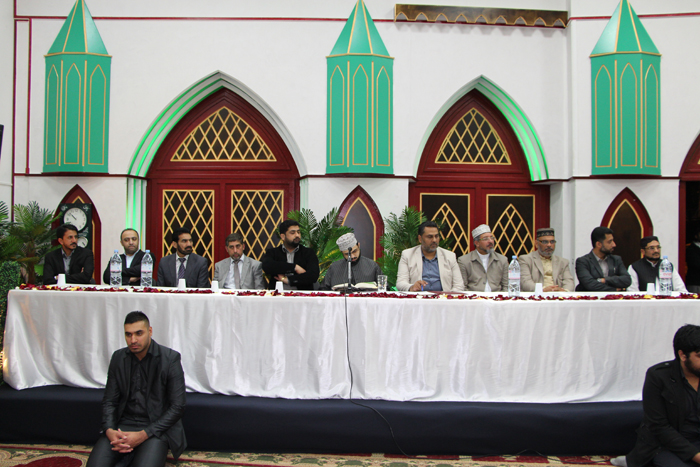 Qari Muhammad Saddique opened the proceedings of the event by reciting verses from the Holy Quran. Amir Naeem Jora and Muhammad Yasin of Minhaj Naat Council had the honor of presenting Naat on the occasion. Dr Hassan Mohi-ud-Din Qadri felicitated Ch Zaheer Abbas Gujjar, President of MYL (France) and his team on assumption of responsibilities. He also appointed former President of MYL (France) the director of Minhaj Academic Chairs. The newly appointed director will be responsible for translation of Shaykh-ul-Islam's works in the French language, promotion of MQI's message and submission of academic reports of universities and college to the central secretariat.
Reported By: A K Rao