UK: MWL Executive team undertakes first tour
During the 16th and 17th of November 2013, MWL (UK) executive team conducted their first official organisational visit since the set-up of the new structure for MWL (UK) had been in place. MWL (UK) President Fatima Mash'hadi, MWL General Secretary Mussarat Hussain and Asma Murtaza visited Birmingham, Manchester, Oldham, Nelson and finally concluded their tour in Rochdale to attend and speak at the annual Muharram programme, where all the North Zone members of all chapters were also present.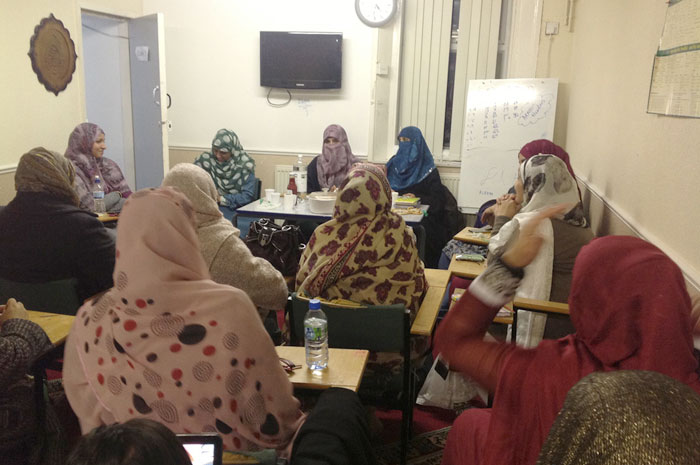 The main aim and objective of the tour was to support and train the teams on the main role holders, job description, importance of keeping good communication throughout the structure, and importance of each individual spending time on their own spiritual and personal development. Each session was concluded by a lively and effective Q & A session, relevant to their own local issues.
The participants gained valuable knowledge, inspiration and motivation to move forward with confidence knowing that there is strong support available from MWL (UK) Executive team.
Reported By: Moazzam Raza