Denmark: One-day spiritual training camp held
On 2nd November 2013, Women Youth League (Denmark) organised a one day training camp. The guest of honour at the event was the Minhaj European Council Co-ordinator, Sumaira Faisal, who came from Belgium to speak at the gathering. The one day training camp was attended by youth and women from across Denmark.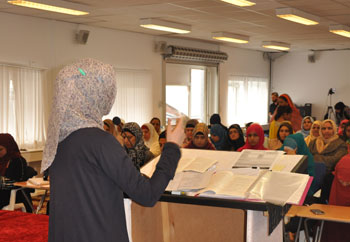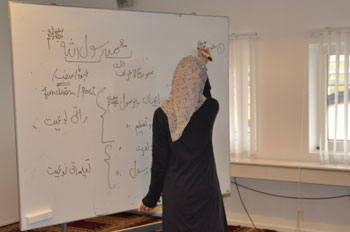 Sumaira Faisal shed light on the key objectives of Minhaj-ul-Quran International. She said one of the main objectives was to bring a change to society so that we can revive our spiritual, and promote Islamic message of peace, interfaith dialogue and harmony in the world. In today's society the link with Allah (SWT), the Holy Prophet (PBUH), and the Holy Quran has either been broken, or it has weakened. The mission of Minhaj ul Quran International is to fix the broken relationship and strengthen the bond with the person of the holy Prophet (SAW) so that we can be successful in this world and the hereafter. Sumaira Faisal said that it is only possible to restore and strengthen the relationship with Allah (SWT) through the remembrance of Allah (SWT), love of Allah (SWT), fear of Allah (SWT), obedience of Allah (SWT) and through the worship of Allah (SWT). Restoring the relationship with the Holy Prophet (PBUH), she maintained, is only possible through selfless love, following and practicing his teachings. She said that bond with the Holy Quran could be restored and strengthened by reciting it every day, understanding it and also implementing the teachings contained in it.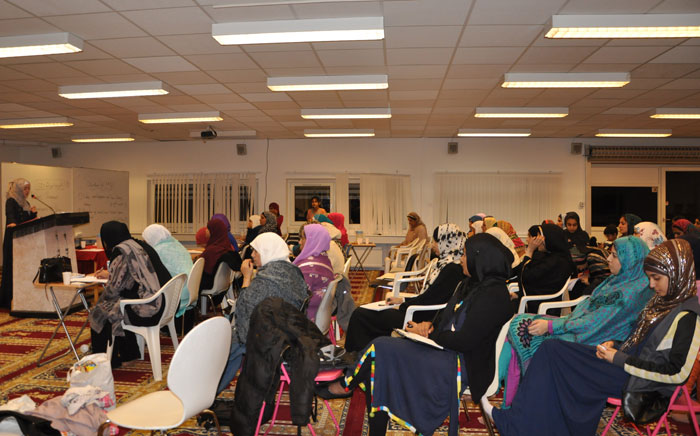 Sumaira Faisal said that Minhaj-ul-Quran International intends to highlight the scientific, practical and spiritual aspects of Islam, besides fulfilling the duty of giving spiritual and moral training. Sumaira Faisal decided that she will deliver lectures for the women and youth online every week, so that they can learn about the faith.
Reported By: Shabana Ahmed