Denmark: Milad Conference stresses implementation on teachings of Islam to promote peace and love
On the 8th of February 2014, Minhaj Women League (Denmark) held an Eid Milad-un -Nabi (PBUH) Conference. Musarat Zahoor conducted the proceedings of the programme. Hafiza Mubashira Zaheer had the honour of beginning the mehfil with the recitation of the Holy Quran, whilst Farhat Qadri recited the praises of Allah (SWT) in the form of a Hamd. Salma, Hina and Uzma showered blessing on the Holy Prophet (PBUH) by reciting Naat Sharif.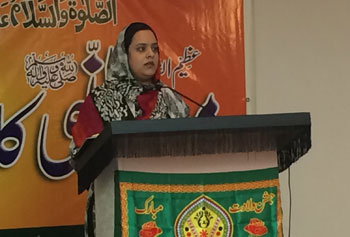 Farhat Shaheen, finance Secretary of Minhaj Women League, delivered a formal talk in the Danish language for attendees. She shed light on the importance of celebrating Mawlid-un-Nabi (SAW) and gave reasons as to why we celebrate the birth of the Holy Prophet (PBUH). The key speech of the event was delivered by Sumaira Faisal, who was the guest of honour from Belgium and is also a member of the Minhaj ul Quran European Council. Mrs. Faisal stressed the importance of having love for the Holy Prophet (PBUH), adding that we needed to implement the Sunnah of the Holy Prophet (PBUH) in our lives so that we can attain this love. She further said that we also need to read Durood Sharif regularly in our homes. She recommended reading Durood Sharif at least one hundred times daily, and also suggested that children should be practicing the same thing.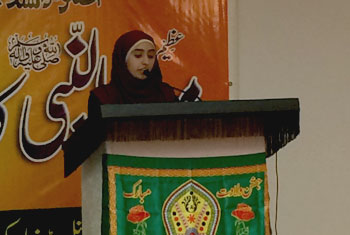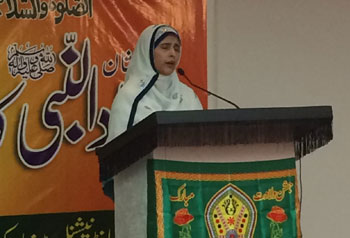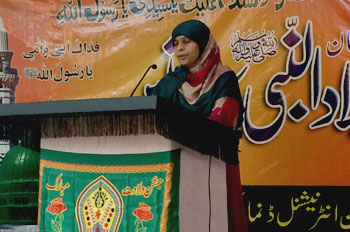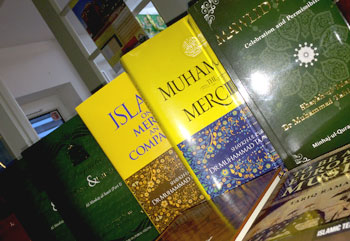 Sumaira Faisal maintained that every household should have copies of two main books of Shaykh ul Islam Dr Muhammad Tahir ul Qadri in their homes. These books called, "Shamail-e-Mustafa", and "Khasais-e-Mustafa", should be read and understood. By reading these books we can learn how he sat, how he ate, how he slept, what he looked like, how much beauty he had, and how the homes and streets used to be fragranced with his scent. She said that by recognising all of this, we will be preparing ourselves for the most important question in the grave i.e. the recognition of the Holy Prophet (PBUH).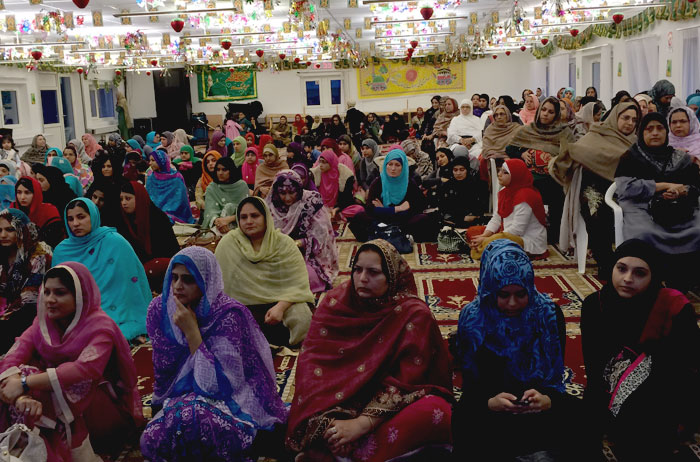 The talk had a great impact on the attendees. The books were sold out during the gathering. Many ladies also left orders for the books. The closing words were delivered by Minhaj ul Quran Women League's President Nafees Fatima. She thanked all the participants for attending the mehfil and also invited everyone to join MQI. The gathering was concluded by recitation of 'Salaam' on the Holy Prophet (PBUH) and with Dua by Naheed Siraaj.
Reported By; Shabana Ahmed