France: Spiritual gathering marks 'Urs' of Shaykh Abdul Qadir Jillani (RA)
Minhaj Women League and Sisters League France hold a spiritual gathering to mark 'Bari Gyarween Sharif' on the 16th of February 2013. The event was hosted to mark the 'Urs Mubarak' of Huzoor Ghaus Al Azam Shaykh Abdul Qadir Jillani (RA).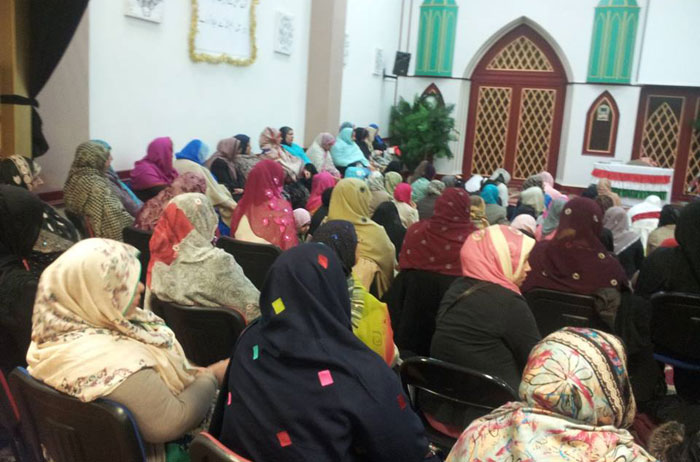 The two sisters presenting the programme were Mrs Raheela Azam and Sabba Kashif (Vice Communication Secretary).They first welcomed the audience for attending the event and kept the audience in a spiritual atmosphere with their lyrics. The Mehfil started with the recitation of the Holy Quran by Sister Sidra Aslam and a translation of the recited verses from Irfan ul Quran was read out by Sabrina Tariq. Then a series of praises to the Holy Prophet (Peace be Upon Him) were recited throughout the programme by Sisters Aisha & Zohra, Alisha, Mrs Faiza, Mrs Mumtaz Malik, Mrs Shahnaz Azam. Simultaneously Manqabat – Praises in the honour of Huzoor Shaykh Abdul Qadir Jillani RA – were recited by Sister Hourain, Amna Shakeel, Mrs Robina Liaqat and Mrs Sadia Usman.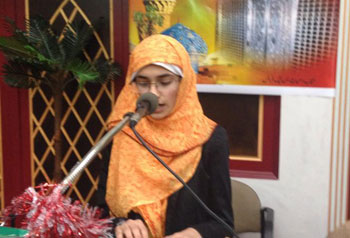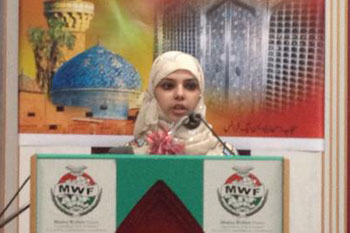 A beautiful speech in French language was presented by Sisters Sultana and Tahira about the life and the personality of Hazrat Ghaus ul Azam Shaykh Abdul Qadir Jilani (RA). Then MWL President, Mrs Arooj Fatima Qazi, was invited on the stage to explain the way to perform Wudhu (ablutions) and prayer through a projected clip. Afterwards, Muhammad Owais Qadri delivered a speech, which the audience listened to attentively. He explained the reason and the importance of remembering Huzoor Ghaus-e-Azam (RA) in our lives by giving references from the Holy Qur'an.
The programme ended with extensive Salat-o-Salaam, Salutations on our beloved Prophet (SAW). 'Ghosia lenghar' was served to the participants.
Reported By: Saba Kashif