UK: MWL UK President holds meeting with MWL London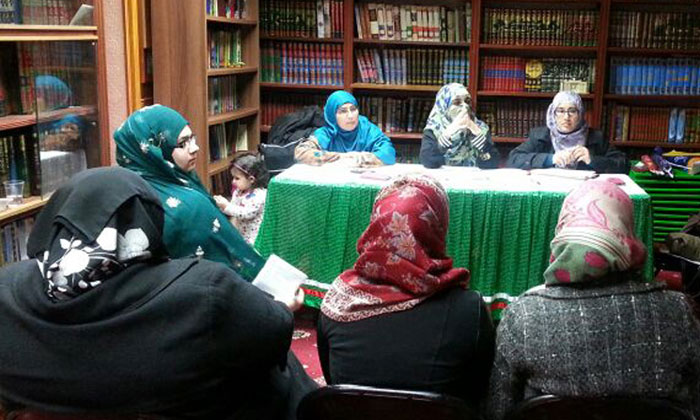 President of Minhaj-ul-Quran International Women League UK Mrs. Fatima Mash'hadi held a meeting with MWL London. This meeting was held on 23rd of February 2014 at Minhaj-ul-Quran Centre London.
The aim of the meeting was to support and educate the MWL London on the roles and responsibilities of each individual in the local chapter. The discussion also went into how the MWL can play an important role in the community to bring a positive change in them. Sister Fatima Mash'hadi also threw light on the reasons as to why Shaykh-ul-Islam Dr Muhammad Tahir-ul-Qadri established Minhaj-ul-Quran Women League 26 years ago. She said that the idea was to empower women with an independent platform to work for the promotion of women's rights in Islam.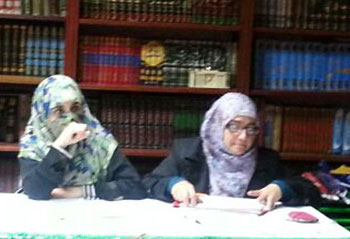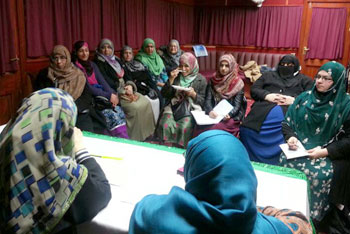 MWL London also discussed local matters and issues. Guidance and instructions were given by Sister Fatima Mash'hadi in this regard. The meeting inspired, educated and strengthened the local chapter to carry on their excellent work. She also highlighted the need of building strong Muslim women in the community from the platform of Minhaj-ul-Quran International Women League UK. May Allah Almighty and the beloved Prophet (SAW) humble efforts of all working for the promotion of peace, love and harmony in the world!
Reported By: Shamim Jaan