UK: Annual Spiritual Gathering held under MWL Nelson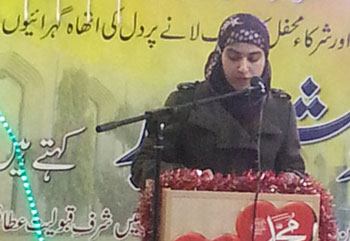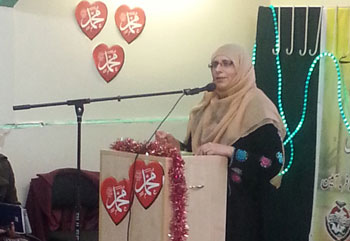 The Nelson chapter of Minhaj-ul-Quran International organized a spiritual gathering to mark the occasion of 'Gyarveen Sharif' on February 23. Mrs. Nasreen Akhtar and Tahira Basharat made arrangements of the ceremony. The gathering commenced with recitation of the Holy Quran by sister Nasreen who is a teacher at Minhaj-ul-Quran Nelson. Following this, students of the mosque prayed 'Qasida Burda Shareef'.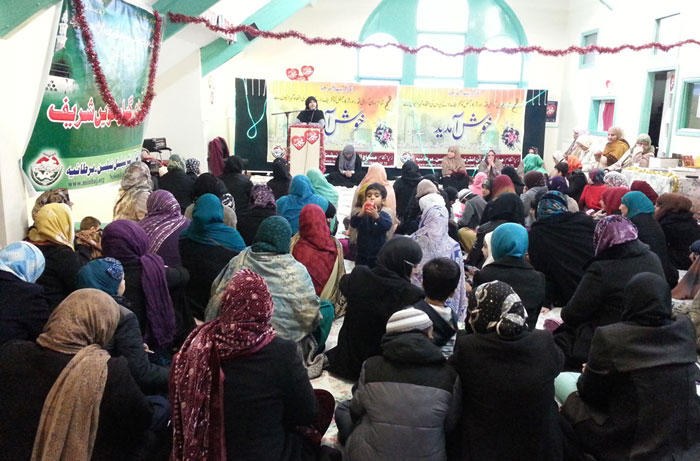 After this, a few 'Naats, nasheeds and manqabats' were presented by women and girls. To end the mehfil there was a speech by Sister Saima on the topic of 'Shaan e Awliya'. Nasreen Akhtar, President of the North Zone MWL, then spoke on the mission of Minhaj Ul Quran and introduced the new set of three books, 'Islam on Mercy and Compassion', 'Muhammad the Merciful' and 'Mawlid un Nabi (SAW)'. A stall of these books was set up, which led to a few sets being sold. Apart from this, 60 sets of these books were sold by MWL Nelson. MWL Nelson also gifted books of Shaykh-ul-Islam to two women who became new members during the mehfil. Salaam and Dua then was held afterwards. The Dua was made by Nasreen Naeem and then food was served. There were approximately 200 women who attended the mehfil.
Reported By: MQI Nelson