UK: MWL (Sheffield) holds Milad gathering
The Sheffield chapter of Minhaj-ul-Quran Women League organized a gathering to celebrate Mawlid-un-Nabi (SAW) on February 9, 2014 at Jamia Masjid, Bodmin Street, Sheffield. The Programme, which was conducted by Shahida ul Haq, was attended by over 500 ladies.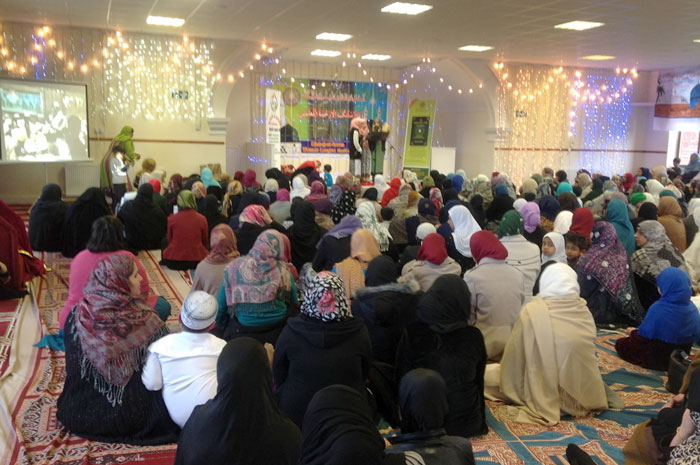 The proceedings of the programme got underway with the recitation of the Holy Quran by Saeeda Mubarak while nasheeds were presented by Saeeda Mubarak too. The keynote speakers at the event were Zareena from France and Tanzeem from Birmingham. The programme was a great success. A lot of the youth attended and everyone took part in activities that were arranged. Sisters of all age groups attended. Minhaj-ul-Quran Women League also arranged activities for the audience to join in and get involved. A lecture of Shaykh-ul-Islam Dr. Muhammed Tahir-ul-Qadri was shown to the audience on 'Milad kyu manate hai' and questions were asked and prizes were given to those who answered correctly. A workshop was also arranged were the audience worked together as a team. Everyone was teamed up in tens where they would study questions given on a paper. Those who answered correctly also received lecture cd as a prize.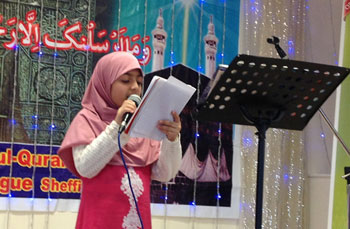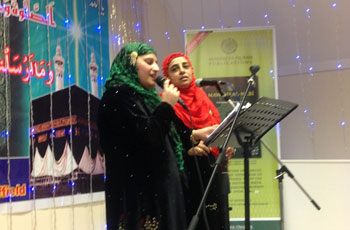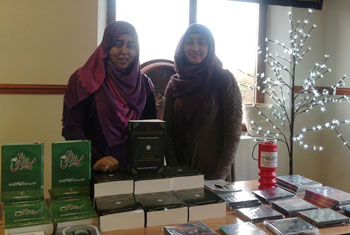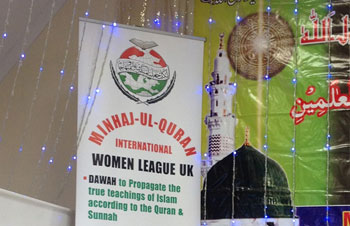 The programme ended with a message from Sister Zahra and Sister Aleena on Dawah project. Sister Jamila Gave a speech on Pakistan educational city. Sister Shamime Jan gave a concluding speech regarding introduction of Minhaj-ul-Quran International. The programme finished with Salat-o-Salaam and Dua was done by Sister Musarat Hussain (General Secretary of UK). Food was served later on.A big thank-you is due to everyone who took part in the organising of the Milad. May Allah SWT bless us all and guide us to the right path
Reported by: MWL UK Media Team.