Change in people's thinking a beginning of revolution: Dr. Qadri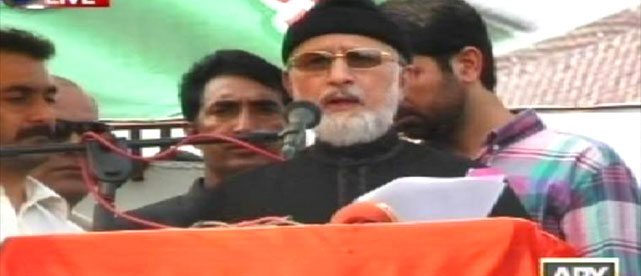 ISLAMABAD: Pakistan Awami Tehreek (PAT) chief Dr. Tahirul Qadri on Thursday said that revolution was approaching near and soon the incumbent PML-N regime would be thrown out, ARY News reported.
Addressing his supporters at a protest camp at D-Chowk, Dr. Qadri said revolution has already taken place in minds and perception of people.
"The poor will throw out the sitting rulers. Revolution began in courts and a lot more is to be done now," he added.
He also invited Sharif brothers to take part in the revolution. He claimed that Sharif family sought Rs 50 million from president for US tour.
Dr. Qadri said he did not know that how did the transmission of PTV suspend. He said an employee of interior ministry resigned and joined the march.
Source: http://arynews.tv/