UK: MWL Nelson holds a spiritual gathering
On the 14th of December 2014, the Women's League of Minhaj-ul-Quran Nelson hosted a 'Gyarvi Shareef Mehfil' at the Minhaj-ul-Quran Centre in Nelson. This spiritual gathering was hosted by Sister Ghulam Fatima. A large number of women, girls and children attended the programme.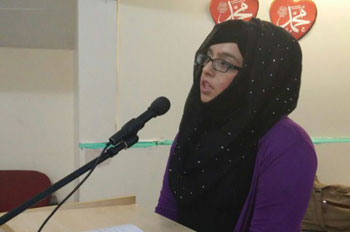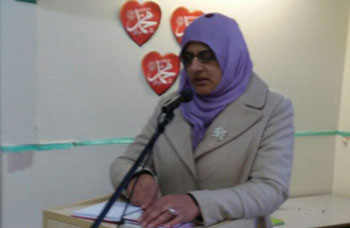 The programme got underway with recitation from the Holy Quran by Sister Rabiah and was then followed Qaseeda burda sharif which was recited by Sister Shagufta. There were naats and manqabats which were recited by several sisters. Sister Fozia Shah was invited to make a speech on the occasion. Sister Nasreen (North President MWL UK) delivered an address to the participants and informed them about political situation in Pakistan. She spoke about the objectives of Minhaj-ul-Quran International and the role it was playing for promotion of peace, interfaith dialogue and harmony in the world.The programme concluded with invoking greetings and salutations on the Holy Prophet (S.A.W) followed by Dua. Refreshment was served to the participants at the conclusion of the ceremony.
Reported by: Rabia Altaf (MWL Nelson Media secretary)