UK: MWL North Zone holds informal meeting
On the 29th of November 2014, Minhaj-ul-Quran Women League (UK) held an informal meeting for the North Zone Women League at the Pakistan Muslim Centre in Sheffield. The meeting commenced with Sister Jamila Dawah Secretary MWL North Zone reciting the Quran-e-Pak.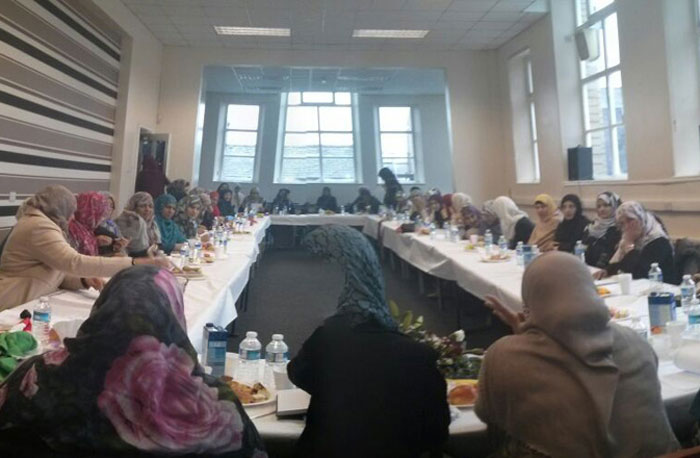 The local chapters in attendance from North all filled in questionnaires about the role of Minhaj-ul-Quran workers and then discussed the points for a better performance. Sister Shahida, North Zone President MWL-UK, welcomed everyone alongside Sister Nasreen Akhtar Dawah Secretary MWL-UK. Sister Mussarat Hussain, General Secretary MWL-UK, shared the meeting agenda points.
Sister Fatima Mash'hadi, President MWL UK, gave a motivational talk in addition to sharing her experiences of the peaceful "Dharna" held in Pakistan. She shared emotional moments faced by Pakistan Awami Tehreek at the "Dharna". She emphasised the aim of the meeting being an informal discussion on the struggles faced after the "Dharna" in Pakistan. She thanked everyone for their support and help. The meeting was concluded with special Dua for Shaykh-ul-Islam's health and well-being.
Reported by: Shaila Perveen MWL Halifax Media Secretary