UK: Monthly Study Circle held
On 23rd of November, 2014, Sandwell Minhaj Women League UK held an Imaan study circle at Corbett street mosque in Smethwick, which was attended by around 20 members.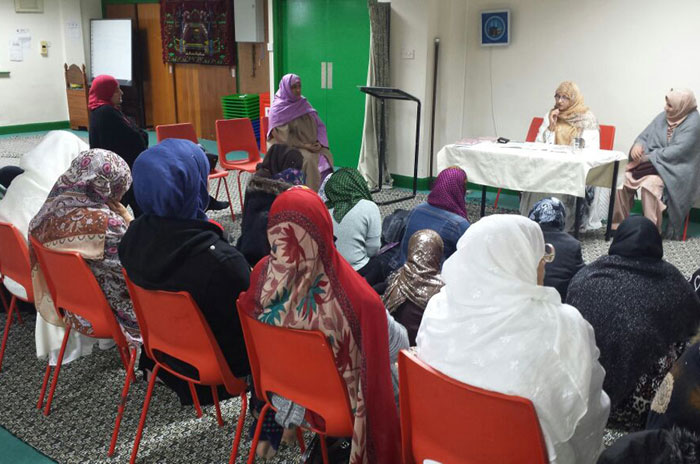 The programme started off with recitation of the holy Quran by Sister Aisha followed by nasheeds by sister Aisha and sister Nazia. Stage secretary, sister Gulshan, introduced speaker sister Ruksana Parveen who gave a beautiful speech on Imaan by quoting from the book of Shaykh-ul-Islam Dr Muhammad Tahir-ul-Qadri. She informed the participants about the importance of reciting Darood Shareef on the Holy Prophet Muhammad (S.A.W). The participants finished with Halqa Darood, Salaam on the Beloved Prophet Muhammad (S.A.W) and Dua. Refreshment was served to all attendees. The Women Wing chapter welcomed sister Saaidia as new member to the fold of the organization.
Reported by: SANDWELL MWL Sister