UK: MWL (London) meeting elects new body
Minhaj Women League (London) held its important meeting on December 12, 2014 in which Mrs. Fatima Mash'hadi, MWL UK President and Mrs.Nusrat Mehmood, MWL South President were the chief guests on the occasion. The meeting was attended by a large number of participants including Mrs Asma Murtaza, Mrs Rukhsana Sarfraz, Mrs Jabeen Naveed, Mrs Muzamil, Mrs Zareeda Shafiq, Mrs Nuzhat Parvez, Mrs Azhmat, Sehrish Jaffar, Mrs Amna Ajmal & Mrs Madiha Zeeshan. The meeting had the following agenda: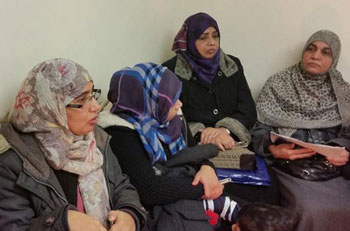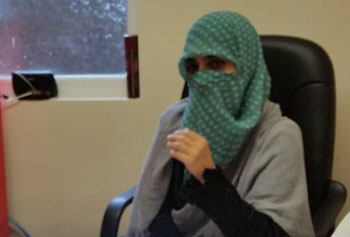 1. Explanation of everyone's duties and responsibilities
2. How to activate members
3. Development of plans to disseminate message of MQI
4. PAT Protest movement
5. Martyrs Fund
The meeting started with recitation from the Holy Quran followed by Naat. Mrs Fatima Mash'hadi, MWL UK President, delivered welcome address. She congratulated the members of new chapter and explained that Dawah is the most important part in an organisation. Every program in London should be supervised by Dawah Team. She said that the message of peace, love, andinterfaith dialogue espoused by Minhaj-ul-Quran International should be emphasized in every programme.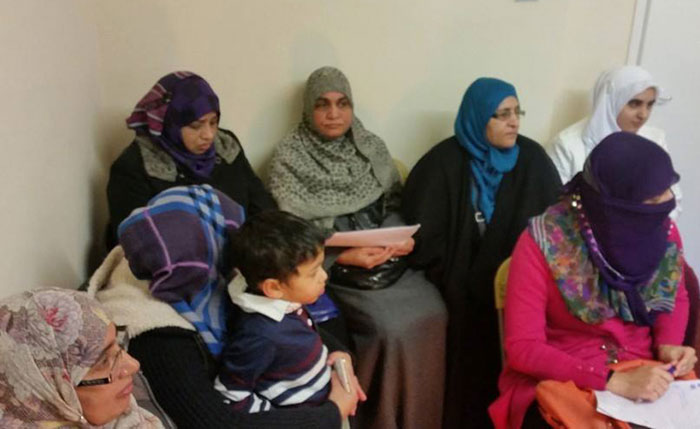 Fatima Mash'hadi advised to categorise all chapters in 3 groups: most active, active and dead. She then asked for organising a meeting with office holders of these chapters in order to develop new plans to activate them. She said that to attract people towards MQI and its message, the office holders should get in touch with all members regularly to develop a good rapport. Mrs Azmath and Mrs Zaitoon Arif were nominated for organizing a Halqa-e-Darood in secretariat. She advised that from should be designed detailed a set of activities for the young students, which should be handed over to all parents. She said that activities should be structured in keeping with the demands and wishes of the parents.
Mrs Jabeen Akhtar, PAT President, requested all the chapters to join a demonstration in memory of Model Town victims in front of Pakistani Embassy. She also urged all participants to get membership of PAT. She said that there should be a short speech on introduction of PAT in every programme. The agenda item which was discussed in the meeting related to Martyrs Fund. The members were asked to contribute generously to the fund. The meeting concluded with Dua by Mrs Fatima Mash'hadi. MWL London Tanzeem is, President Mrs Rukhsana Sarfraz, General Secretary Mrs Madiha Zeeshan, Dawah & Tarbiyah Secretary Mrs Zareeda Shafiq, Mrs Nuzhat Parvez, Media Secretary Mrs Shakila Ali, Membership Secretary Mrs Amna Ajmal, Coordinator Miss Sehrish Jaffar
Reported By: Mozzam Raza