UK: MWL (Walsall) hosts annual Mawlid programme
On 4th of January 2015, Minhaj-ul-Quran Women League (Walsall, UK) organised a magnificent Mawlid-un-Nabi (SAW) programme in order to commemorate the blessed birth of Prophet Muhammed (SAW) at Minhaj-ul-Quran Centre, Walsall. It was beautiful gathering with an impressive turnout. The programme commenced with recitation of the Holy Quran by Sister Tehreem Zahra, which was followed by Hamd and Naat that was recited by Minhaj Youth Sisters Walsall.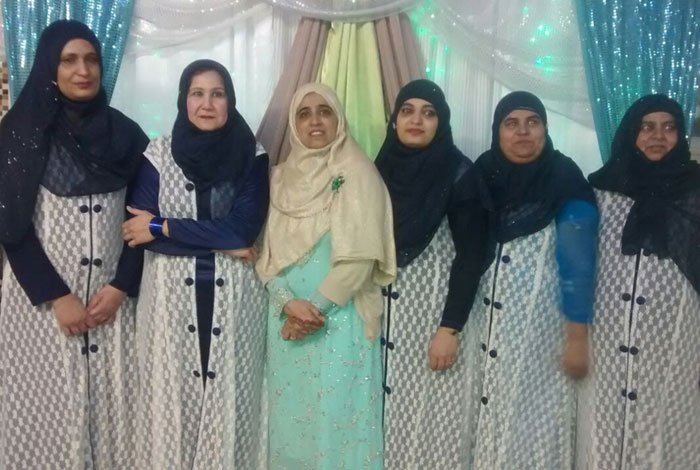 A DVD clip of Shaykh-ul-Islam Dr Tahir-ul-Qadri called "Bin Dekhe Ishq " was played, followed by Q & A session, which was hosted by Sister Lubna. The ladies who answered correctly received a DVD of Shaykh-ul-Islam. Then a series of Nasheeds in praise of the Holy Prophet (SAW) was recited by Minhaj Youth Sisters Walsall, which invested beauty and a touch of spirituality in the atmosphere. Sister Rosina Nawaz (MWL UK Midland Zone General Secretary) delivered an English speech about love and reverence for Prophet Muhammad (SAW).
She also introduced Shaykh-ul-Islam's book on Mawlid and urged everyone to take one with them as it removes any misconceptions about celebrating Mawlid-un-Nabi (SAW). Sister Nasreen Akhter (MWL UK Dawah Secretary) gave a wonderful speech regarding various aspects of the life of the Holy Prophet (SAW). On the ending note, Sister Nasreen Akhtar gave the message of Minhaj-ul-Quran and urged the sisters to join Minhaj-ul-Quran, to attend spiritual gatherings and to spread the love of our Prophet (SAW) everywhere in homes and in mosques.The event was concluded with the heartfelt Dua by Sister Musarrat Hussain (MWL UK General Secretary) and food was served to all at the end of this joyous event.
Reported by: Lubna Hashmi,