UK: Monthly spiritual gathering held in Nelson
On 3rd December Jamia Masjid Minhaj-ul-Quran Nelson held a monthly 'Giyarvee Sharif' gathering for young students who attend the education centre. The mehfil began with recitation of the Holy Quran which was recited by Lybah Khan.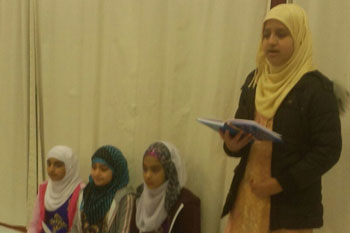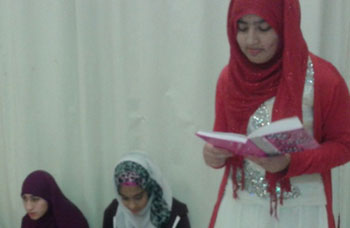 This was followed by Qaseedah Burdah Sharif, which was recited collectively by all the students. The programme continued in the usual manner with praises on the Holy Prophet (SAW). The first Naat Sharif of the event was beautifully recited by Hafsah Waseem. This was followed by more praises on the Holy Prophet (SAW) by Lybah Khan and Komal Liaqat. In order to make the programme more exciting a Naat council was also formed in which sisters recited praises on the Holy Prophet (SAW) as a group, from a number of Naats. The girls who were in the group were: Atiyah Parveen, Salihah Anjum, Maaheen Anjum, Zalaikha Mahmood, Laiba Ahmed, and Anam Ahmed.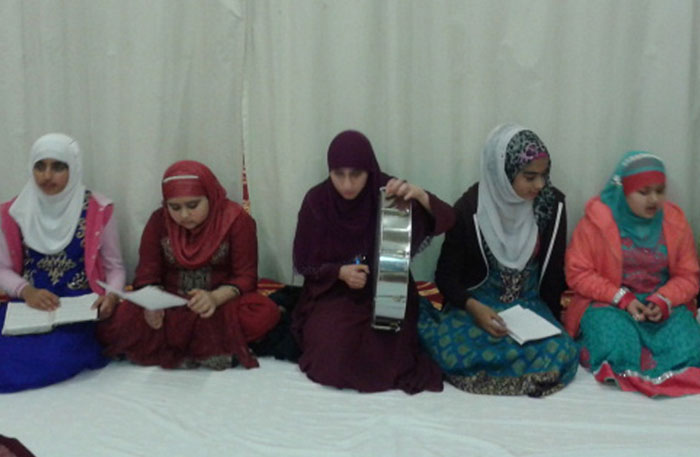 There was also an English speech, which was delivered by a teacher of the education centre, Sister Afsha Bano. She talked about the importance of having good manners and being respectful to teachers and parents. She also explained the respect a child should have whilst in the Mosque. The final Naat of the event was recited by Nida Ajaz. The mehfil was concluded with Salaam by the guest Atiyah Parveen. At the end Dua was made for the well-being of all the students, and their families and also for the success of Shaykh-ul-Islam Dr Muhammad Tahir-ul-Qadri in his current efforts to improve the conditions of Pakistan and also for his long and healthy life. Refreshments were also given in honour of 'Giyarvee Sharif'.
Reported by: Tahira Basharat & Naushaza Fiaz