UK: MQI NEC holds Training Workshop for South Zone
Training workshop for South Zone of UK was held at Minhaj-ul-Quran International London under the banner of National Executive Council on 1st February 2015. Training workshop started at 10 am and finished at 5pm, after maghrib prayer. This is the first ever training workshop held at a national level for the moral, intellectual, spiritual and geo-political training of workers of Minhaj-ul-Quran International UK, which received appreciation from all forums of the organisation.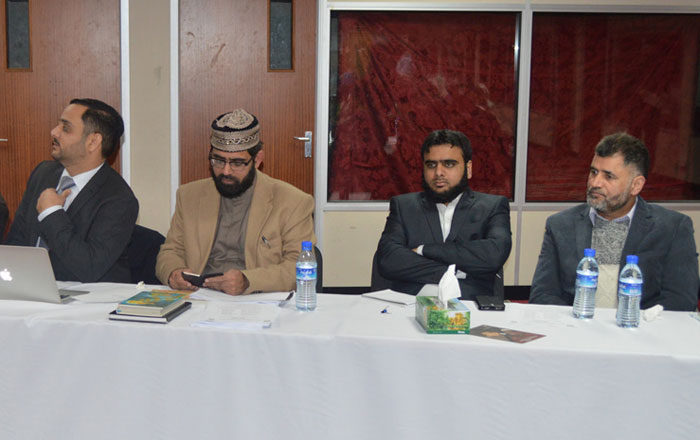 The training workshop started with beautiful recitation of the Holy Quran by Hafiz Habib-ur-Rehman followed by praise of the Prophet Muhammad (SAW) by brother Shahid Iqbal. President of Minhaj-ul-Quran International London, Muhammad Naveed Qadri welcomed the brothers and sisters of various local chapters who travelled from their towns and cities for a good cause to gain knowledge and training. Addressing the inaugural session of the workshop, Allama Muhammad Afzal Saeedi, President NEC, described the seven aims and objectives of Minhaj-ul-Quran International. He said that Allah Almighty sent Prophets throughout history on the earth to guide people and spread His mercy and blessings amongst them. He emphasised we have to play a positive role actively with full confidence in the diffusion of knowledge throughout society. He expanded on the importance of purification, self-development, and gaining knowledge. He said that by putting that knowledge into action, you would become a person of good character, a good communicator and finally a good role model for other people in your community.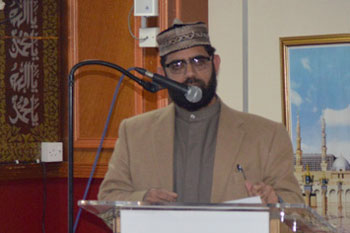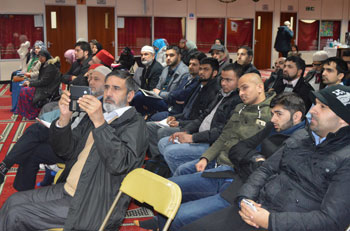 During his detailed presentation, he also mentioned the Bradford project, which will be the biggest Islamic cultural Centre in whole of Europe in the future. He also congratulated whole MQI chapters of UK for successful conducting of Wembley conference, contribution towards 23rd Dec 2012 Istaqbal e Qaid at Minar e Pakistan in Lahore, 17th Jan 2013 Dharna and recently the Long March to Islamabad. He said that being MQI worker we need to continue political struggle and spread the messages of beloved Prophet (SAW). Syed Ali Abbas Bukhari, General Secretary NEC, hosted the programme and also gave a detailed presentation. He emphasised on punctuality in every part of life. He also set a target for memberships and circles of Durood for all of the chapters for next three months. He urged every chapter to submit durood shareef that has been recited through the month to NEC on regular basis. He also promised to hold these training workshops on a quarterly basis in different centres. He requested everyone to sacrifice at least one hour a week for NEC to fulfil future planning / projects on different levels.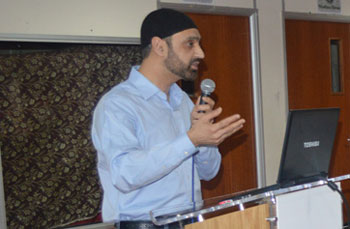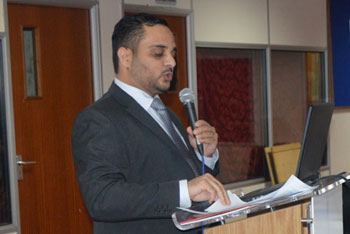 Brother Abbas Aziz, Principal Minhaj School of Sciences (MSIS) also gave a very informative presentation on this occasion. His presentation was full of knowledge and he emphasised team work. He also focused on the importance of team work and said team work is crucial for any organisation to be successful on a national and global level. He went on to say that we can achieve the impossible when people unite and act as one unit. He further said that we as one organisation, we have to adopt the method of team work. One major advantage of having a team is that the quality of work will be better and success will be achieved due to more people in the team which will generate more ideas. He also urged all the local committees to spread the message of Love, Peace and Harmony across the whole UK.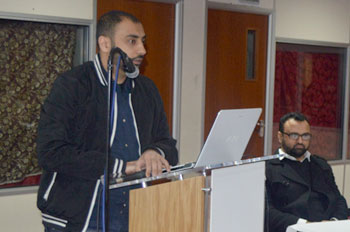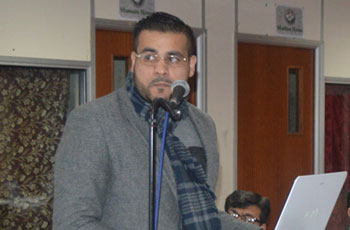 Mr Ahmed Nawaz, Dawah Secretary also presented very useful information on the Dawah project, which is one of the first steps that our Prophet (SAW) took. He said that Alhamdulillah, the dawah team is doing great work throughout the nation in regards to distribution of books, DVDs and CDs amongst the community and also prisons. Prisons have been recently visited by the Dawah Project team due to the radicalization taking place in these prisons. He also mentioned that Dawah team celebrated a Mawlid un Nabi in HMP Birmingham and were awarded a certificate of appreciation by Winson Green Prison presented by prison Director Peter Small. Three people also reverted to Islam and this would have not been possible without the efforts of The Dawah team.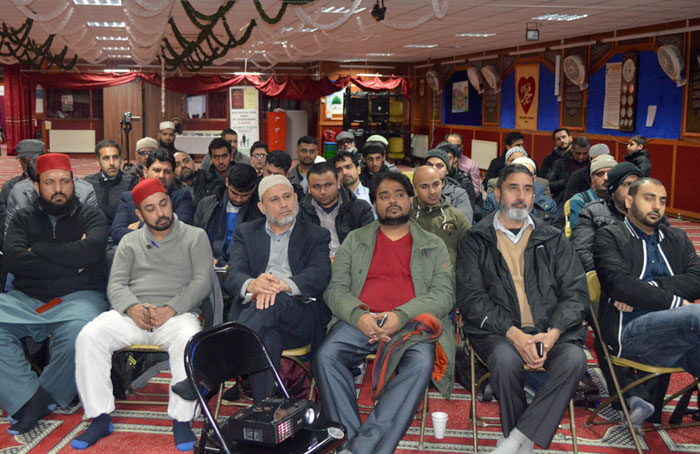 Mr Tahseen Khalid, Director of Minhaj Welfare Foundation also updated the audience on different welfare projects i.e launched a community food bank on the eve of Christmas in London, first ever opening of school of Africa etc, helping flood victims etc. He also updated the audience regarding the contributions from difference centres towards welfare projects. Moazzam Ali Sandhu, President PAT London and Sajid Hussain Advocate, Convenor PAT also spoke on the occasion and highlighted the work under taken under by PAT UK and also for the future planning in coordination with NEC. It was a very informative and productive training workshop where all the rufaqa benefited and were really happy with this workshop and in future, these types of workshops should be held regularly to update members of MQI regarding new events, policies and procedures within the organisation. At the end of presentation, a quiz on the life of our beloved Shaykh-ul-Islam Professor Dr Muhammad Tahir Qadri also took place.
Report by: Ghulam Nabi