Quaid day celebrated in South Africa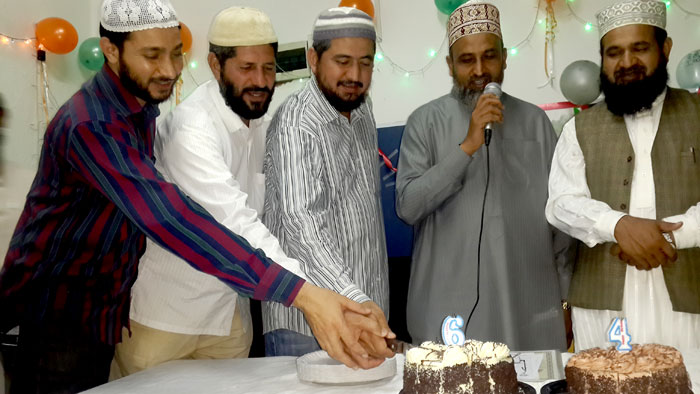 MQI South Africa celebrated Quaid day at Minhaj ul Quran Centre Durban. The proceedings of the birthday celebration ceremony got underway with the recitation of the Holy Quran by Allama Ayub Tufail. Qaseda Burda Sharef was recited by Hafiz Maqsood Ahmad, whereas the Qauid-day anthem was presented by M Saeed and his companions.
Allama Sadiq Qureshi Alazhari (UK) delivered his keynote speech in which he threw light on the services and contributions of Dr Tahir-ul-Qadri. He said that Dr Qadri is the only renowned scholar of international standing who raised his voice against terrorism and extremism. He said that historic Fatwa authored by him is the unique scholarly work of its kind, which helped allay misperceptions about Islam and guide the Muslim youth at this critical juncture.
Allama Rafiq Hussain made Dua for peace, safety and security and particularly for good health and long life of Shaykh-ul-Islam Dr Muhammad Tahir-ul-Qadri. Two birthday cakes were cut on the occasion. The birthday ceremony was attended by people belonging to various walks of life including MQI workers. The Minhaj-ul-Quran centre was decorated befittingly and food was served in end. The stall of books written by Shaykh-ul-Islam was also set up in which people took a great deal of interest.